The Chamber is your go-to guide to Livingston area connections.
The Chamber is dedicated to advancing business and community throughout the Greater Livingston County Area - promoting business development and quality of life.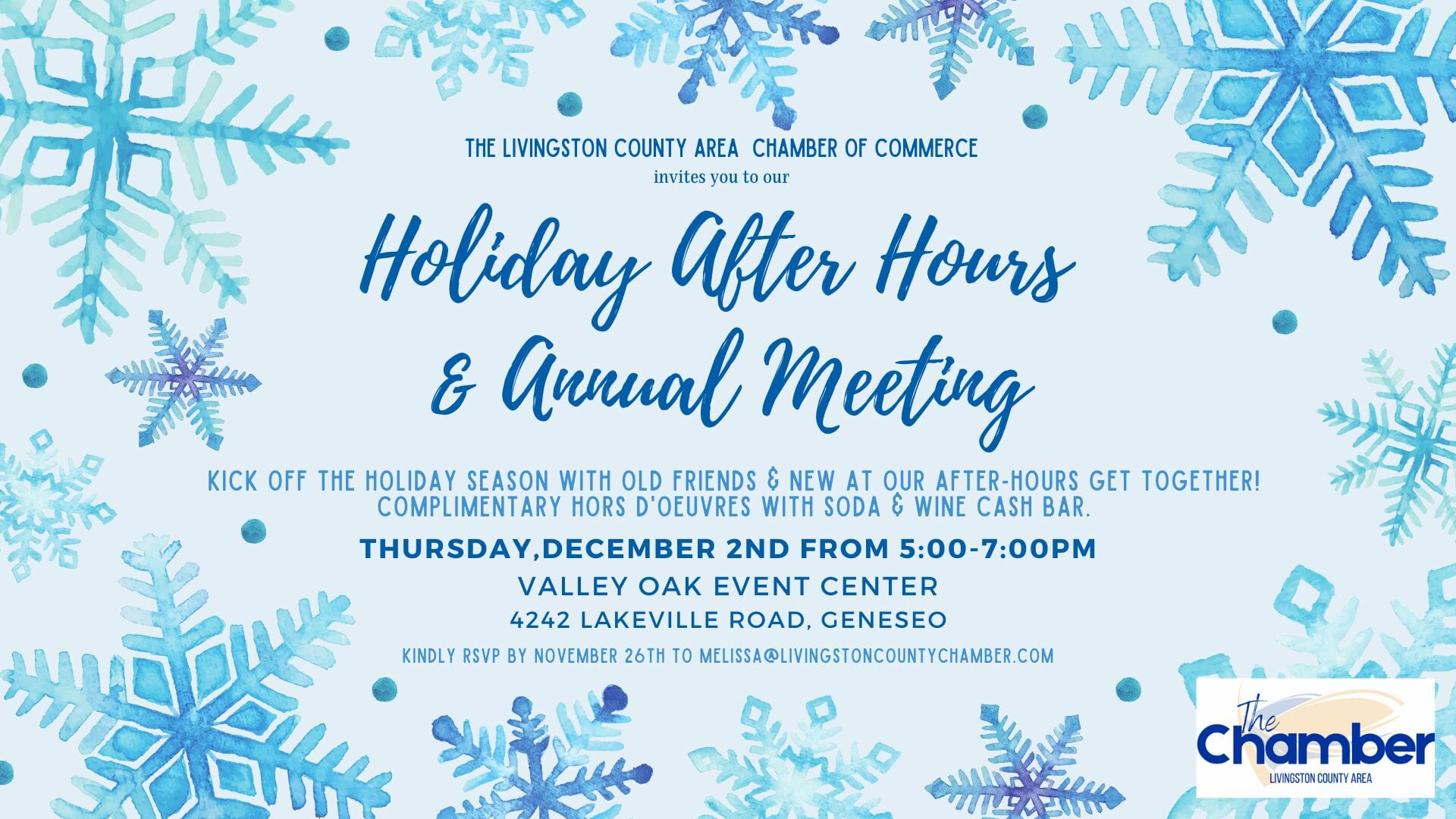 Holiday After Hours & Annual Meeting
Join us for our Holidays After Hours event on Thursday, December 2nd from 5 - 7:00 pm. Kick off the Holiday season with old friends new at our after-hours get together! Complimentary Hors d oeuvres with soda wine cash bar.
Learn More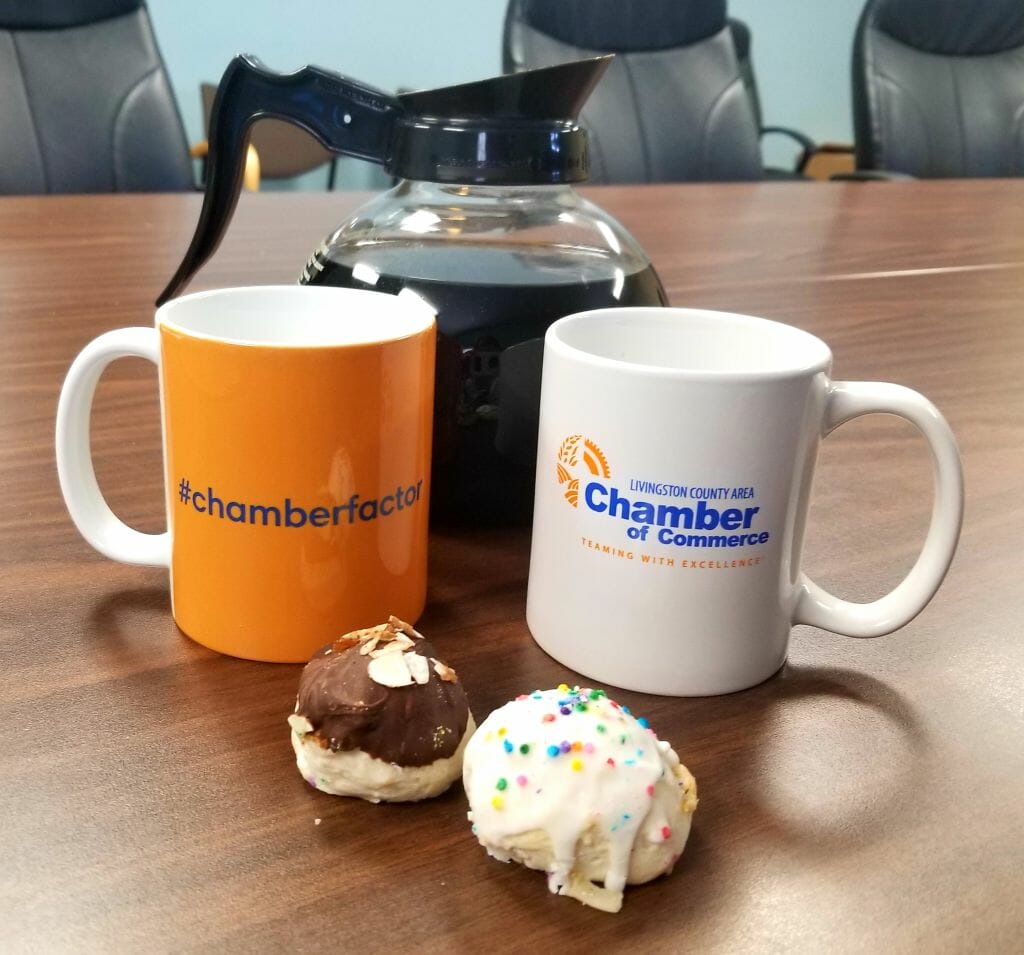 Coffee Connections
Held each month on the 3rd Tuesday, this popular on-going event series has resulted in countless connections being made. Be a part of this monthly networking, lead generating business referral opportunity!
Learn More
Congratulations! If you are considering a Ribbon Cutting Ceremony it means that you are celebrating a milestone for
your business. We are excited for your success and appreciate the opportunity to be a part of commemorating this special
moment. The Ribbon Cutting Ceremony is the promotion of a new business, a newly relocated or renovated business or
the opportunity to celebrate a milestone, such as a significant anniversary. It can inaugurate a business' first day of
business or it can take place weeks after the business' soft opening.
By hosting a ribbon cutting, you can introduce your business to the local community, to other Chamber members as well
as to possibly generate additional sales from those attending or hearing about the event & your business.
This service is provided to our Chamber members who are current in their membership
Learn More