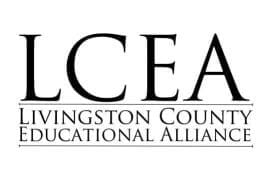 The LCEA Scholarship Committee, comprised of business leaders, post-secondary acadamia, and human resource/workforce development specialists, evaluated 22 amazing applicants and are pleased to share...
The 2021 LCEA Scholarship winners!!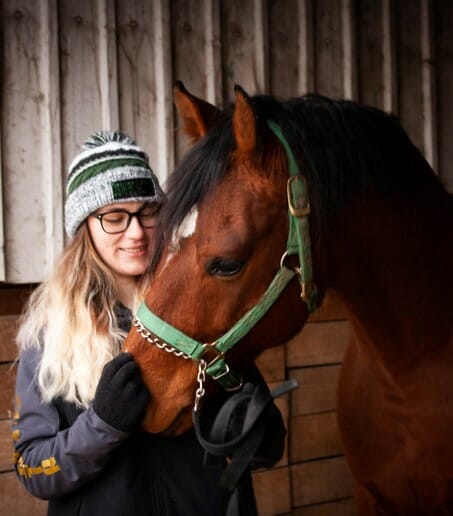 Siobhan Costello
Keshequa High School & GV BOCES Mt. Morris, Agriculture Production
Attending Houghton College for Equestrian Studies, Barn Management
Siobhan plans to own her own barn, break and train horses, teach riding lessons, and work as a farrier part-time.  She is described by her references as having a strong work ethic, being a leader, showing initiative, and being financially responsible, helping out at home whenever possible.  Siobhan is active in and holds leadership roles in Drama, sports, FFA and other organizations and has received recognition for excelling in all areas of participation.  She holds a job and volunteers through Interact, Drama Club, and her church.
In her own words:
I am so grateful for the experiences that I have had at Keshequa, especially athletics, musicals, and drama productions.  Also, Genesee Valley BOCES staff and programming were great.  They helped me find my passion and believe in my ability to accomplish my goals.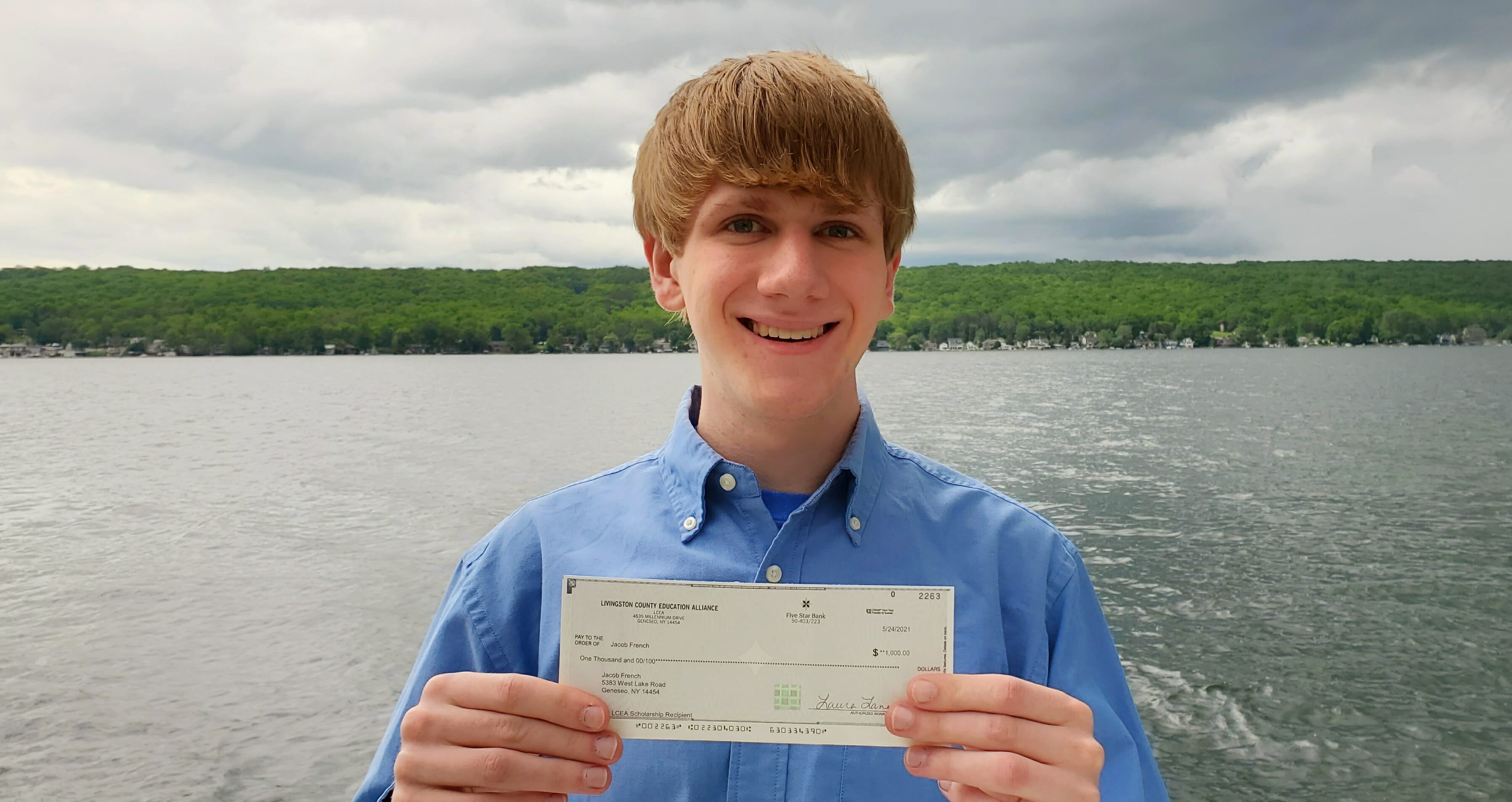 Jacob French
Geneseo High School
Attending Rochester Institute for Film Production
For as long as he can remember, filmmaking has been a passion of his.  Jacob began making films when he was 6 years old!  His ambition is to become a filmmaker.  Jacob is currently employed as a freelance videographer. He is active in Drama Club, Bank, all things musical, Odyssey of the Mind, swimming and more.  He exhibits leadership within and beyond these involvements and has been well recognized for his accomplishments.  Jacob is described by his references as being innovative, dedicated, humorous, talented, and ripe with potential.
In his own words:
Being raised in Livingston County has allowed me to truly appreciate a real sense of community. I think that it's largely due to how supportive this particular community is that I've been able to follow my passion for film to the extent that I have. It's so much more fulfilling to create art of any kind when you have a community that you know will appreciate it, something I'm infinitely grateful to have experienced here in Livingston County.
Madeline Murray
Avon High School & GV BOCES Health Careers Academy
Attending University of Rochester for Health, Behavior & Society and Epidemiology
Her goal of becoming a Family Medicine Physician has led Madeline to mentor and work extensively in a volunteer capacity with Elementary School youth.  She plays sports, works as a lifeguard and is active in and holds leadership roles in Drama Club, her class, Interact, and NHS.  Madeline's references describe her as kind, thoughtful, bright, and responsible.  Madeline believes that her extracurricular involvement should not serve as a resume builder, but be a valuable opportunity for learning, participating, and giving back.
In her own words:
My education at Avon Central high school in Livingston County has prepared me for future success in both my educational and career goals. I am so lucky to have been raised in an area where the teachers truly care about all of their students and where every community member continually supports each other and all of the students' endeavors. Seeing the strength and connection that the Livingston County community has makes me want to continue to work hard and give back to my community.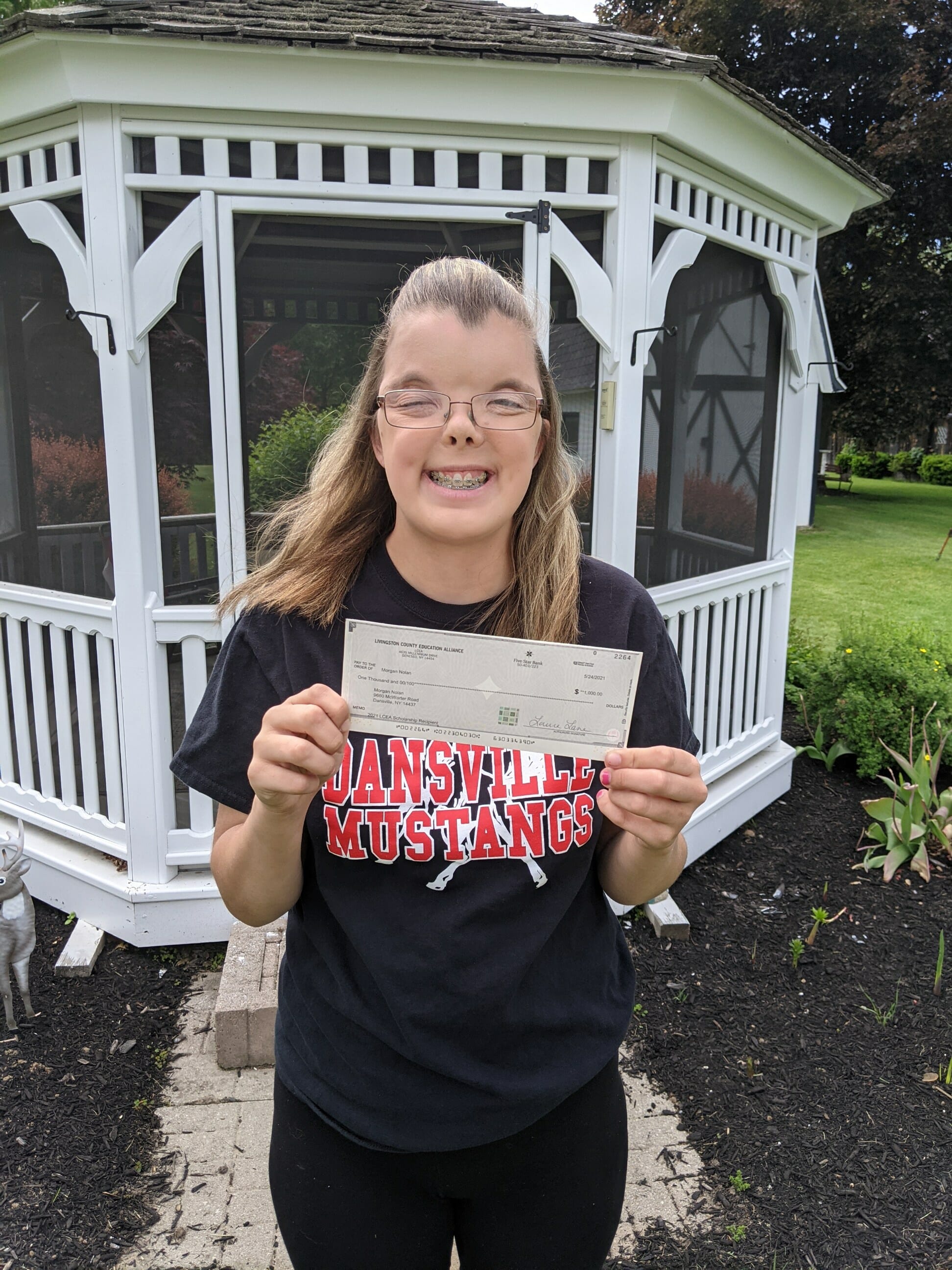 Morgan Nolan
Dansville High School
Attending Finger Lakes Community College for Human Services
Morgan plans to use her degree to work with those who have significant challenges.  She works in food service, serves as a class officer, and is very active in mentoring underclassmen.  She has also achieved numerous academic awards.  Morgan is inquisitive, hardworking, scholarly, and possesses significant integrity, according to her references.  She also exhibits commitment to volunteerism and her surrounding community.
In her own words:
I was born and raised in Livingston County and have always called Dansville my home. Receiving my education in Livingston County has prepared me to be successful in college. My current and past teachers have educated me in a way in which will help me continue to push and work hard to achieve my goals in my future career path and I couldn't be more grateful for those individuals.  Livingston County will forever hold a special place in my heart.