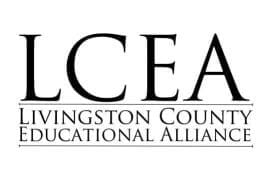 The 2021 LCEA Scholarship application is available from your School Counselor or Ms. Caton at the GVBOCES Mt. Morris campus effective Tuesday, April 6, 2021! 
Application Deadline is Friday, May 7, 2021!
Our scholarship committee, which is composed of community business members from across the county, typically awards up to $4,000 in scholarships annually to Livingston County High School Seniors who have committed to an institution of technical training or higher education post-graduation.   Using a range of criteria, the scholarship committee reviews and awards up to 4 students with $1,000 each in scholarship.  Typically, the committee selects 2 CTE (BOCES) students and 2 non-CTE students as awardees.
We would love to see your name here!  Our 2020 winners were:
Shayna Brady, Geneseo High School, attending Genesee Community College for Nursing
Anna Evans, Livonia High School, attending SUNY Fredonia for Music Education
Edban Watt, Caledonia-Mumford High School, attending University of Rochester for Mechanical Engineering
Owen Wong, Geneseo High School, attending Rochester Institute of Technology for Computer Science
See your Counselor or Ms. Caton to pick up an application or download it here.