GLOW With Your Hands Live Event
The GLOW With Your Hands Live Event launched in September 2019 and occurs annually on the last Tuesday in September.  This experiential career awareness and exploration event that connects a wide array of businesses from the Genesee, Livingston, Orleans, and Wyoming County area (GLOW) with students and educators from 28 school districts in the GLOW region.  Employers showcase in-demand careers in Agriculture, Food Production, Manufacturing, and Skilled Trades.  The incredible hands on engagement has students laying bricks, spreading concrete, welding, drive heavy equipment, learning the vast technological advancements in agriculture, diving into equpiment used in advanced manufacturing and more.  Career professionals with these companies have meaningful conversations with students about what a day in the life looks like, job outlooks, income potential, and the variety of pathways into these careers.  Students learned about the direct relevance of their course work in middle and high school (what classes they should be taking), BOCES programming that aligns with career development, and post-secondary training, certifications, and/or degrees that are needed to work in these fields.
SAVE THE DATE - TUESDAY, SEPTEMBER 27, 2022 - GLOW WITH YOUR HANDS LIVE EVENT!
For information on how your district can attend this event, contact Angela Grouse at 585-443-2712 or angela@livingstoncountychamber.com
GLOW With Your Hands Virtual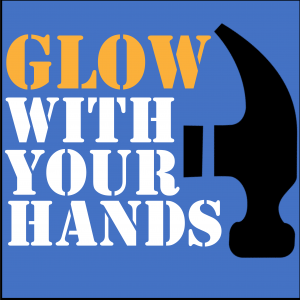 Glow With Your Hands Virtual is a tremendous online resource introducing 34 in-demand jobs in Agriculture, Food Production, Manufacturing, and Skilled Trades in the GLOW region. This complement to the live event, launched in November 2020, allows students, educators, and parents to immerse themselves in "A Day in the Life" video content filmed with local companies, discover the pathways to employment, and link to local companies offering these positions.  Students, parents, and educators can view and share meaningful conversations about the amazing career opportunities that offer tremendous return on investment and exist right here in our own communities.  A direct link to the site is available using the button below.
This exciting new addition to the GLOW family of events is in the planning stages and will launch in March of 2023!
The Director of Education to Employment Initiatives with the Livingston County Area Chamber | Livingston County Education Alliance serves on the Executive Committee of the GLOW emerging workforce career awareness and exploration events and plays an active role in vendor and sponsorship solicitation, school engagement, marketing, and logistics.  The workgroup for these programs includes a wide array of local government workforce and economic development agencies, non-profits, secondary and post-secondary educational institutions, and private industry.