Education to Employment at the Chamber serves on the Executive Committee of the Genesee, Livingston, Orleans, and Wyoming (GLOW) family of career exploration events.  Together with area municipal entities, private businesses, non-profits, secondary and post-secondary educational institutions, and others, we play a very active role in the vendor, school engagement, marketing, sponsorship, and logistics planning for these programs.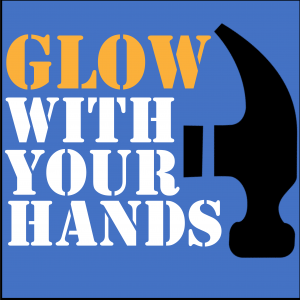 Is held annually on the last Tuesday in September at the Genesee County Fairgrounds in Batavia.  This immersive, hands-on career exploration event connects employers throughout the GLOW region with students from 28 area high school districts to showcase in-demand careers in Agriculture, Manufacturing, Food Production, and Skilled Trades.  Students lay bricks, spread concrete, weld, drive heavy equipment, experience the explosion of technology in agriculture, dive into advanced manufacturing equipment operation, and so much more.  Company representatives have meaningful conversations with students about what a day in the life looks like, job opportunities, income potential, and, most importantly, the pathways into these careers.  Students learned the direct relevance of their course work in middle and high school (what classes they should be taking), BOCES programming that aligns with career development, and post-secondary training, certifications, and/or degrees that are needed in the world of work.
Glow With Your Hands Virtual launched in November of 2020, introducing 34 in-demand jobs in Agriculture, Food Production, Manufacturing, and Skilled Trades in the GLOW region.  This unique and innovative platform allows tudents, educators, and parents to explore in "A Day in the Life" video content filmed with local companies, discover the pathways to employment, and link to local companies offering these positions.  Students, parents, and educators have the ability to view this site in classrooms, or in the comfort of their own homes and have meaningful conversations about the amazing career opportunities that offer tremendous return on investment right here in our own communities.