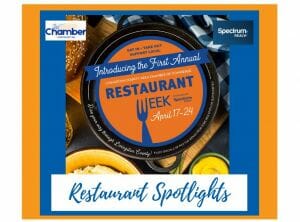 Learn more about the Chamber Restaurant Week 2021 participating businesses - their history, their menus, their specials and more!!
Then, plan your week to dine your way through Livingston County and support local!!

Restaurant Week Special
Call for specials. 346-0001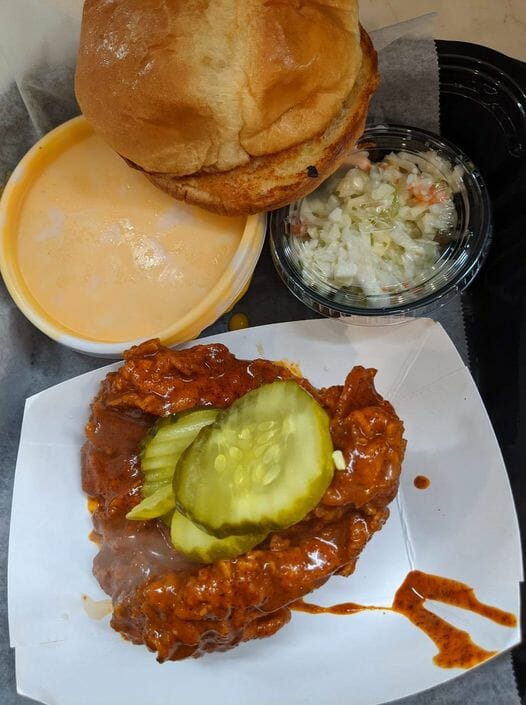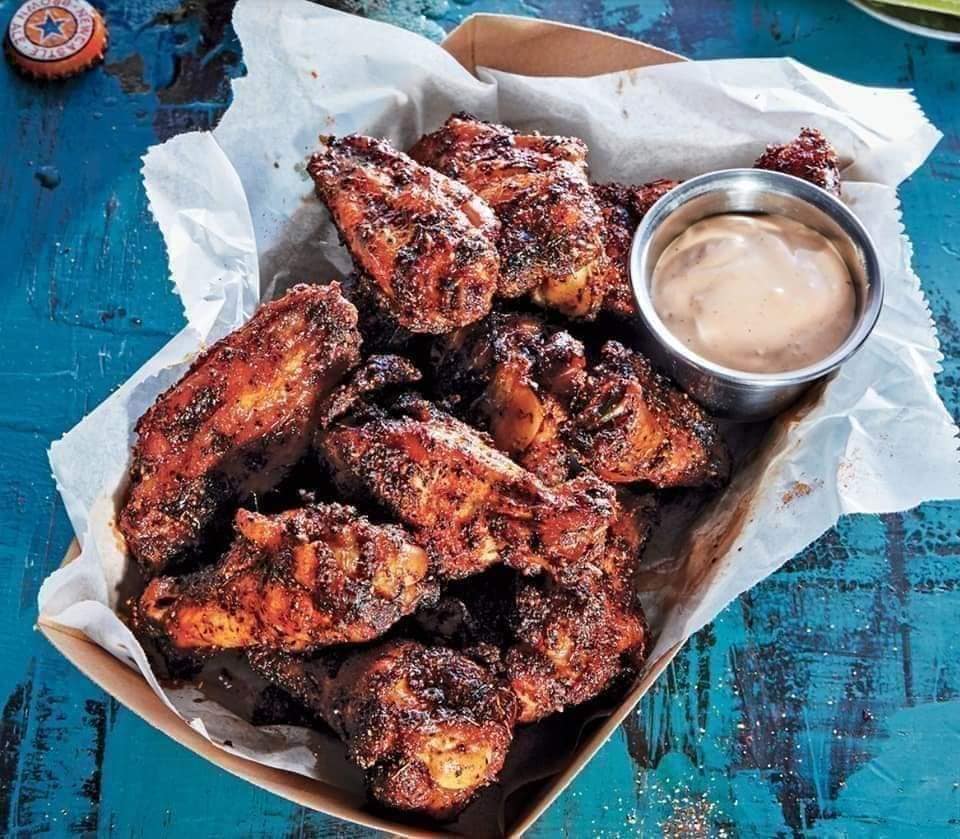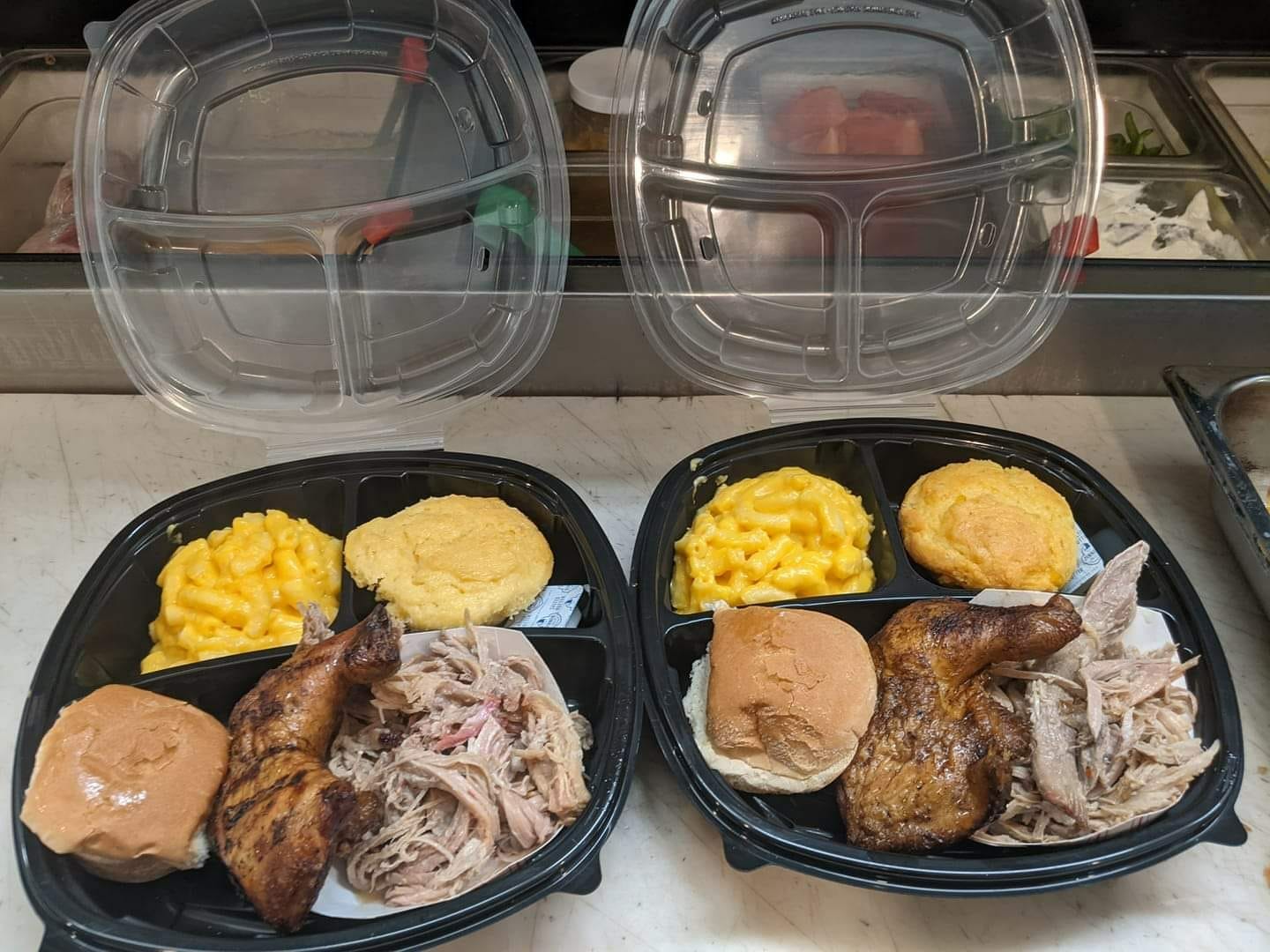 A Conesus Lake tradition for over 90 years!
The Beachcomber has been a Conesus Lake tradition for over 90 years! We offer a beautiful lakeside view all summer with food and drinks at our Crab Shack Restaurant & Pub, outdoor Cabana Bar and Dockside Grill!
The Crab Shack Restaurant & Pub will be open for dinner from 4pm-9pm on Friday 4/16, Saturday 4/17, Friday 4/23 and Saturday 4/24. We hope to be open 7 days a week with Volleyball starting as well, beginning April 30th!
Call us at (585) 243-3640 for reservations.
Restaurant Week Special
Join us for our opening weekend with no corkage fee and our signature flatbread special! Grab a bottle or two of your favorite Finger Lakes wine from one of many local wineries and bring it down to the lake to kick off the summer season!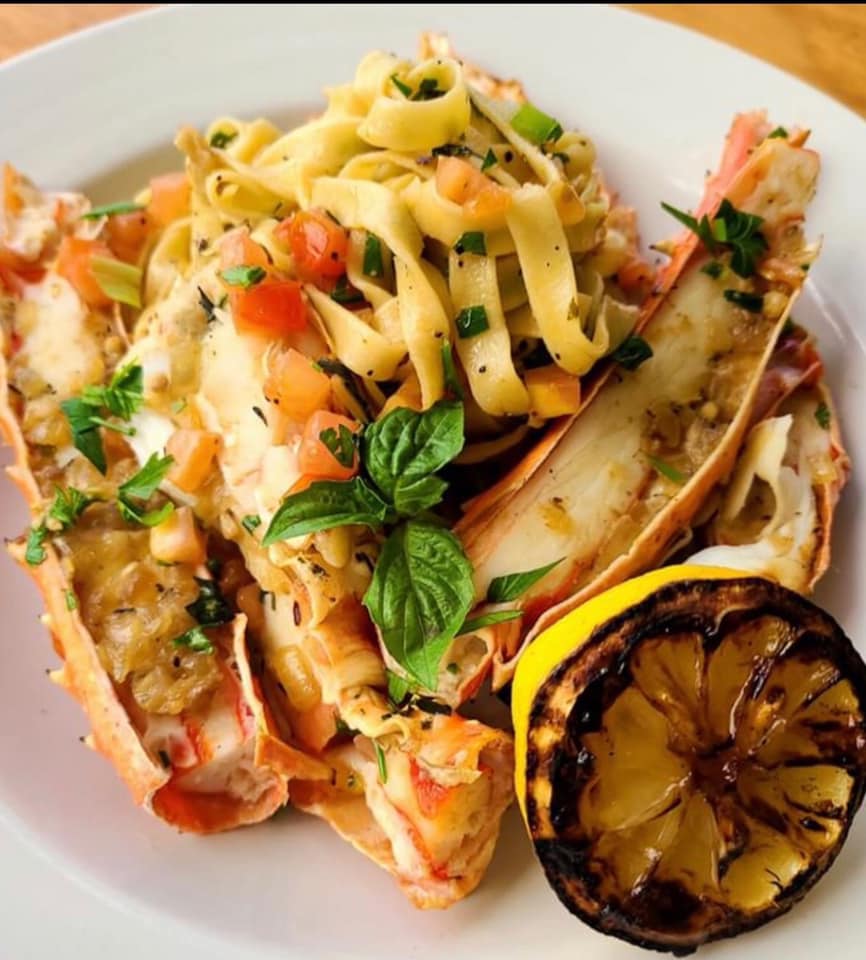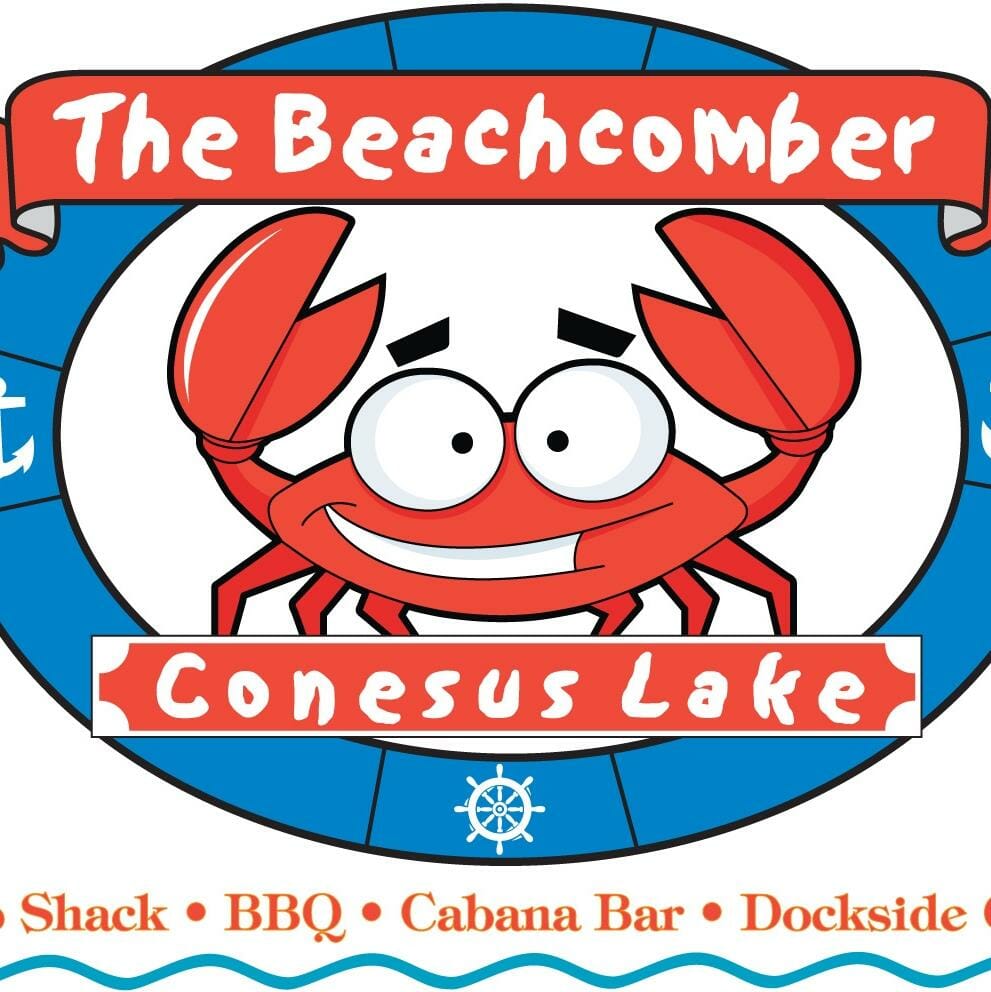 Don't Make Me Hangry!
Welcome to the Angry Rooster Deli! We offer the freshest deli meats, salads & foods in our establishment! Stop by for a bite to eat! It's so good you'll think we stole your momma!
​The Angry Rooster was created to fill a niche in the community for homemade goodness. Sandwiches on homemade bread, pot-roast and pasta like mom used to make! We all eat and it would be a sad waste of opportunity to eat badly!
​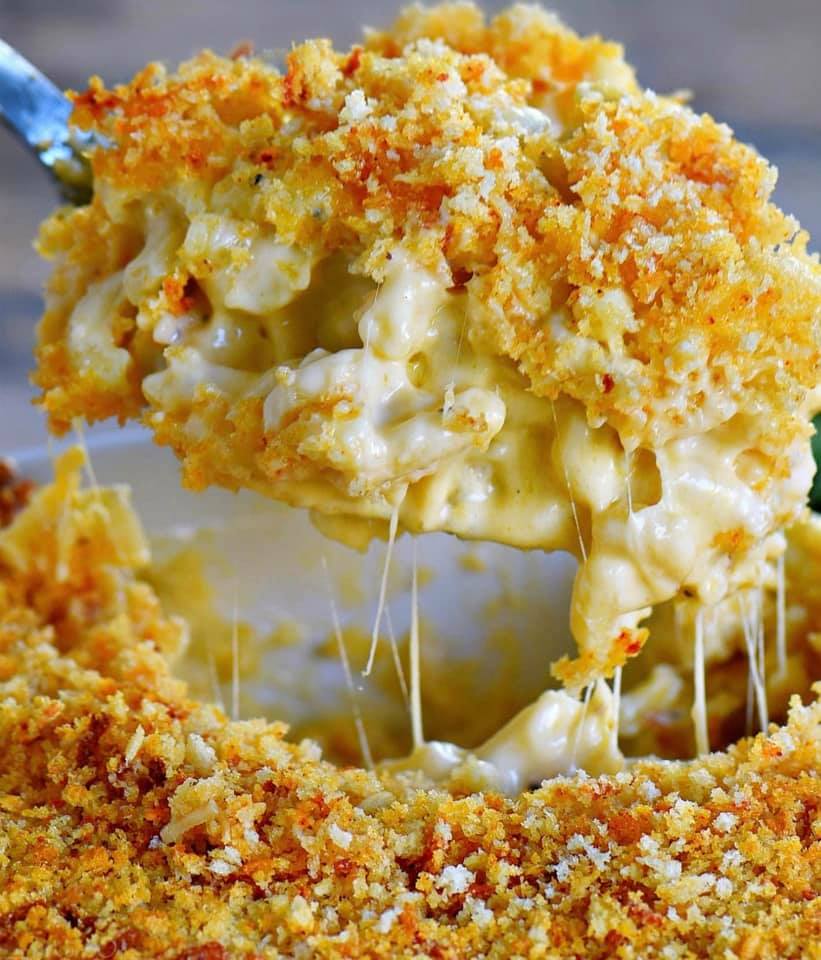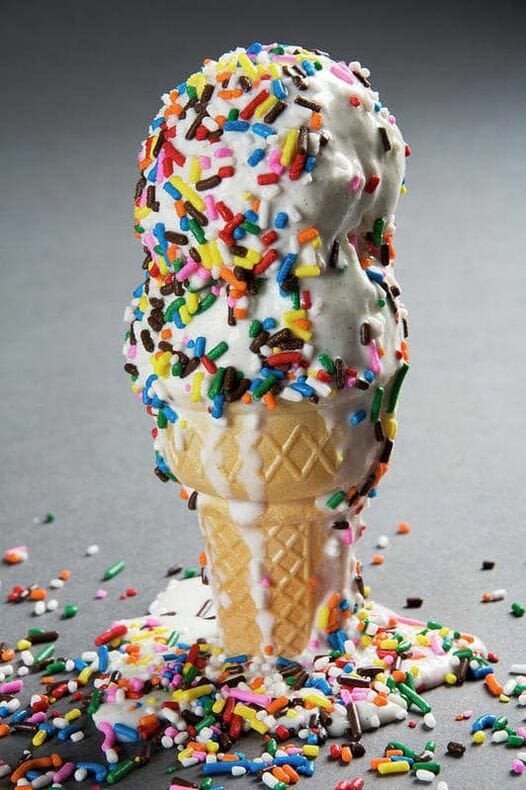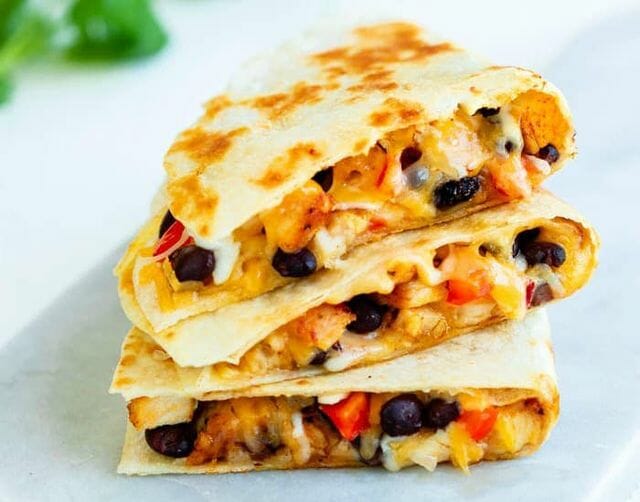 Where good food and good people come together for a good time!
We are the area's leader in personal and business restaurant service, providing a unique combination of great food and atmosphere to all of our guests. Proudly serving Livingston County for over 30 years!
Whether you are planning a wedding, anniversary, office party, business meeting, or any other event, Leisure's will make sure that your event goes off without a hitch.
Choose between our several dining options. The relaxed atmosphere of the main dining area features a fireplace and views of the lake. Our coffee shop is open from 6 AM to 9 PM with a full-service menu and a friendly-family atmosphere. Meals are also available out on our deck.
Nightly specials, homemade soups and delicious desserts are highlights of your dining pleasure. A full-service bar with local and national beers and wines will temp your taste buds.
Restaurant Week Special
Smoked Brisket Mac-n-Cheese $17.99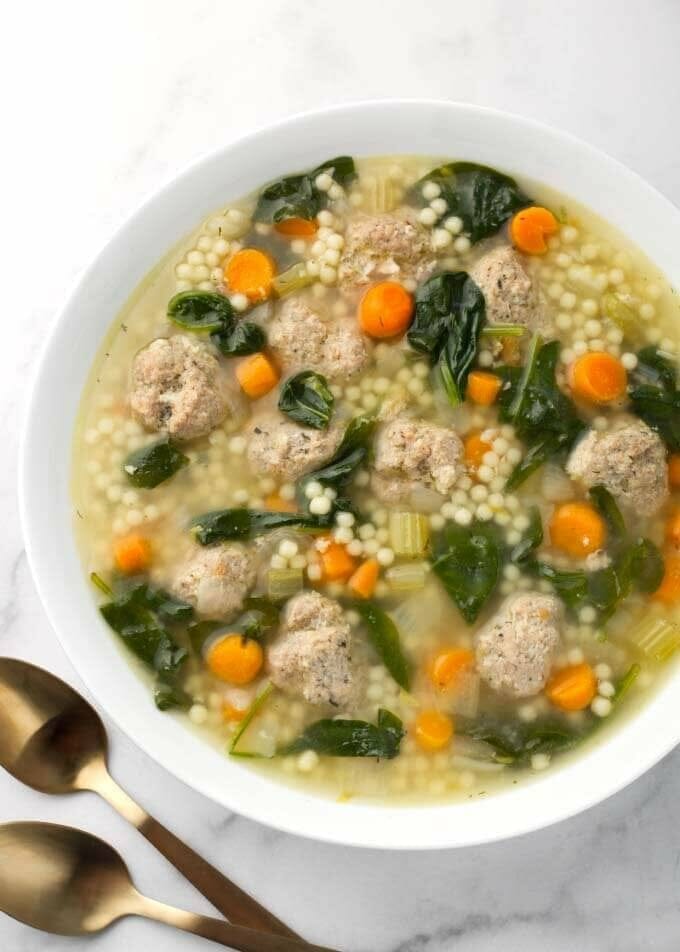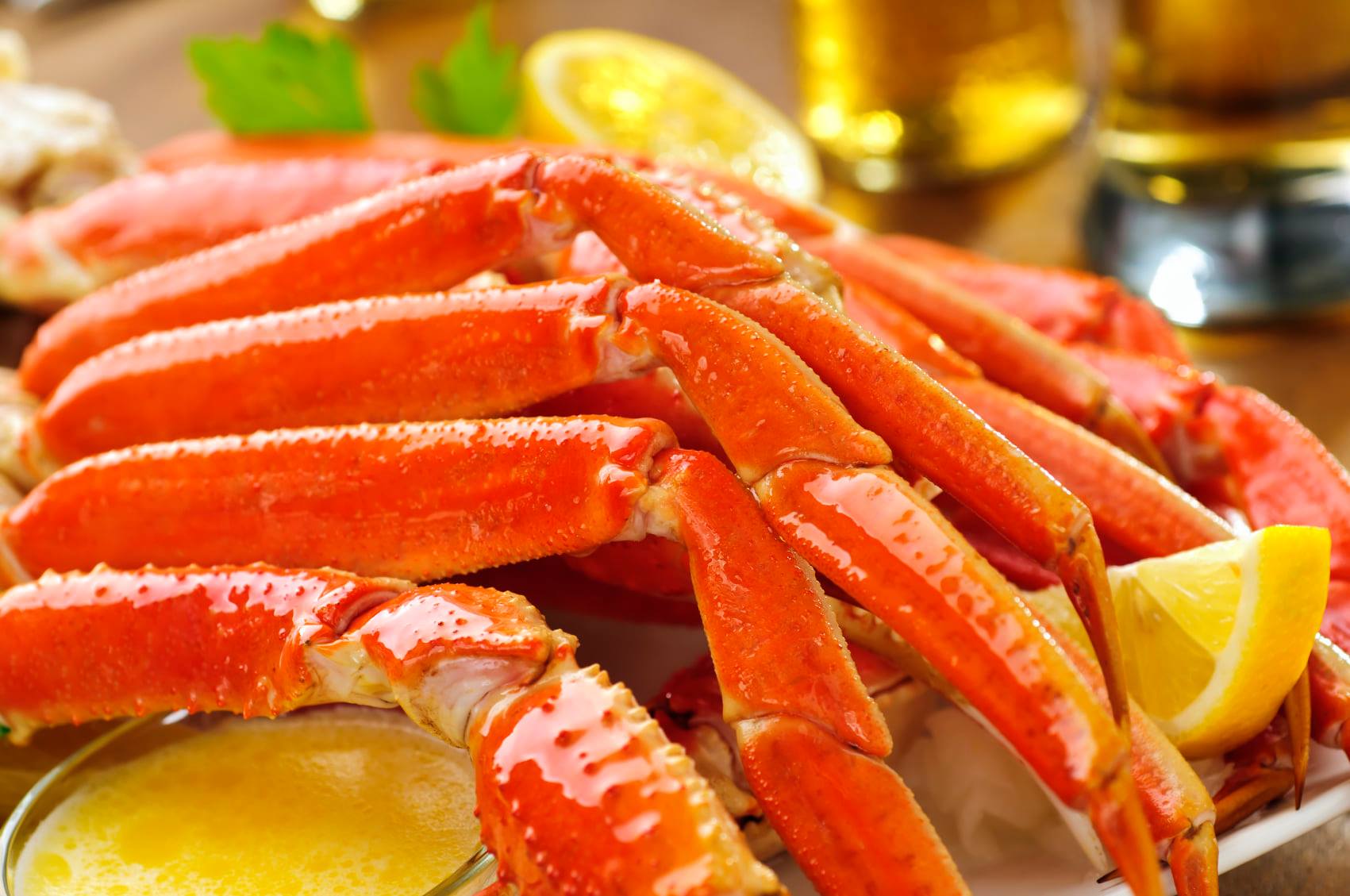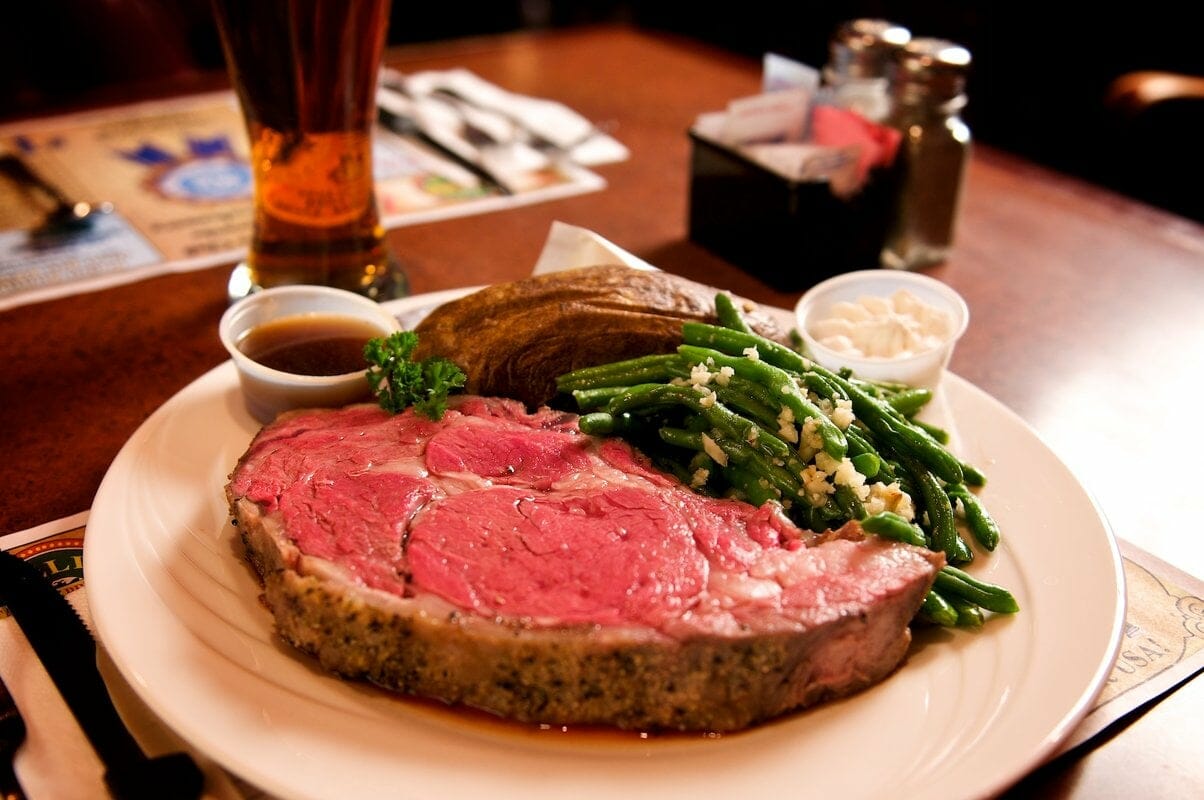 Peppermints Restaurant Avon
Fun, Fast & Family Oriented
Peppermints prides themselves on making as much as possible from scratch.  Homemade soups, specials and more.  If it's on their menu it was probably made from scratch.  So enjoy a meal made like grandma probably made!
Restaurant Week Specials
Breakfast Special ~ Peppermints Blast - Includes 1/2 a Belgian waffle with fresh strawberries, whipped cream, 2 Eggs, 2 slices bacon and cheesy hash browns. $11
Lunch Special ~ Shrimp Po'Boy - Beer battered shrimp, cole slaw, tomatoes, and a Cajun sauce on a grilled baguette with fries. $11
Dinner Special ~ Fried Chicken Bowl - Tender fried chicken breasts, Yukon Mashed potatoes, buttered corn, cheddar cheese and chicken gravy. $13
Dessert Special ~ Homemade chocolate cake and carrot cake. $6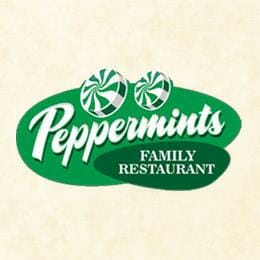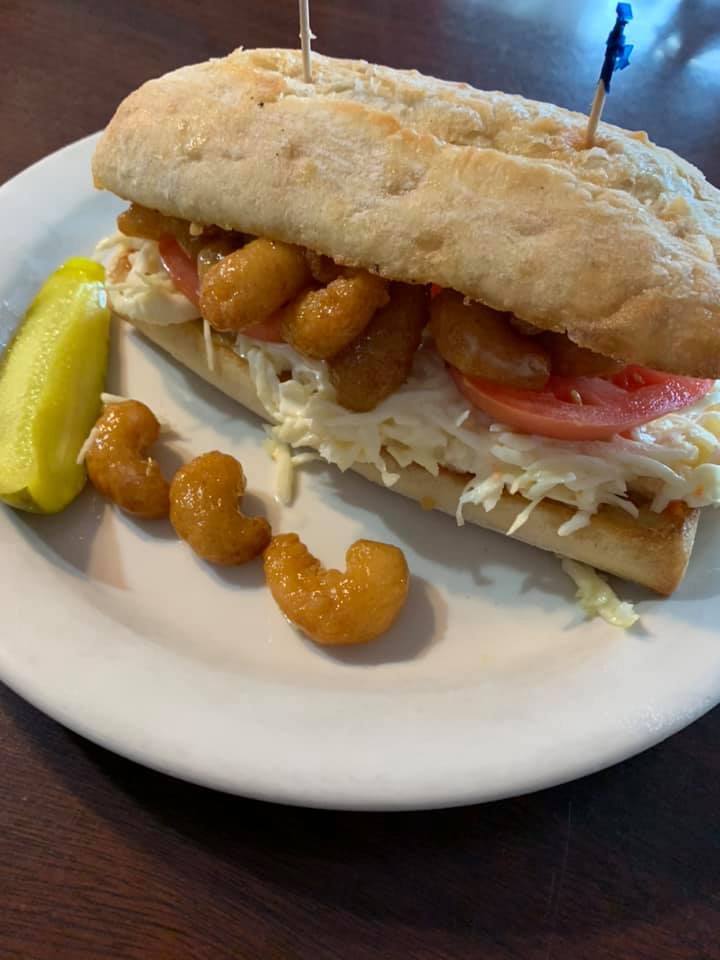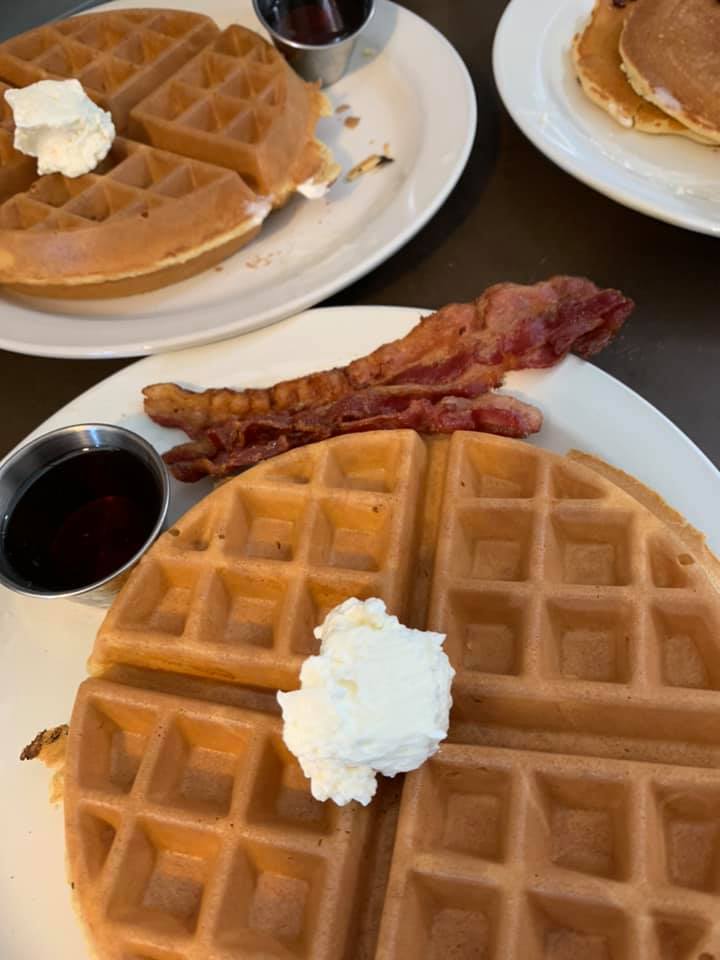 Your Sweet Spot
Sweet Arts Bakery is a hometown fresh-made bakery, offering bagels, espresso drinks, bubble tea, chocolate & fudge as well as custom cakes and dessert catering!
Our storefront offers a delightful bakery and coffee shop with plenty of comfortable seating and free WiFi. We specialize in special order cakes and baked goods for all occasions – birthdays, graduations, special events, and much more! For companies, civic organizations, schools and churches, we offer attractive, wholesale pricing tailored to your needs and budget.
Sweet Arts Bakery carries a delicious line-up of fresh breads, pastries, cake pops, bagels, chocolates, fudge, and wonderful coffees, including locally hand roasted varieties from Evening Star Coffee Roasters. Stop in to the bakery to find "your sweet spot." 
Restaurant Week Special
Free medium coffee with any baked good purchase.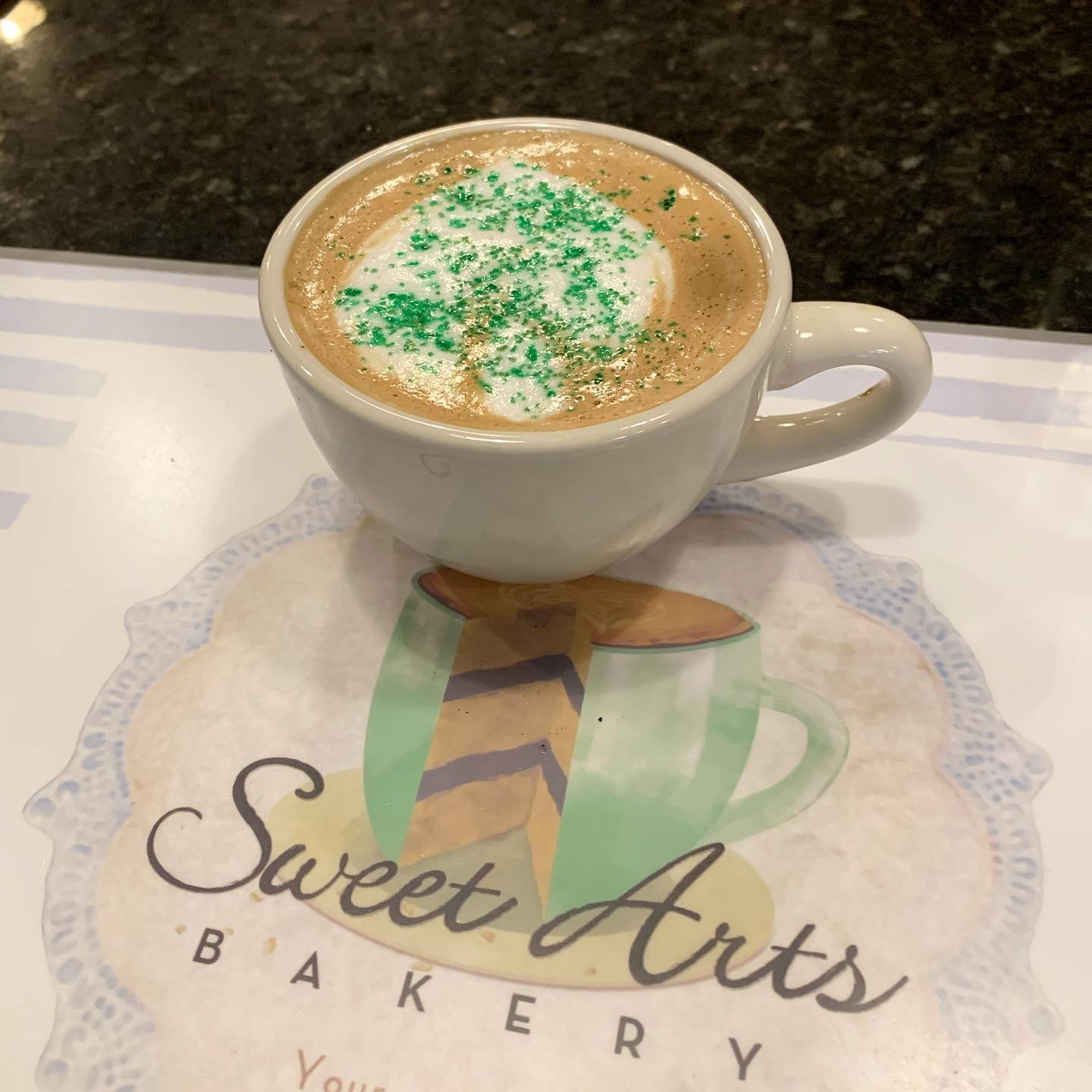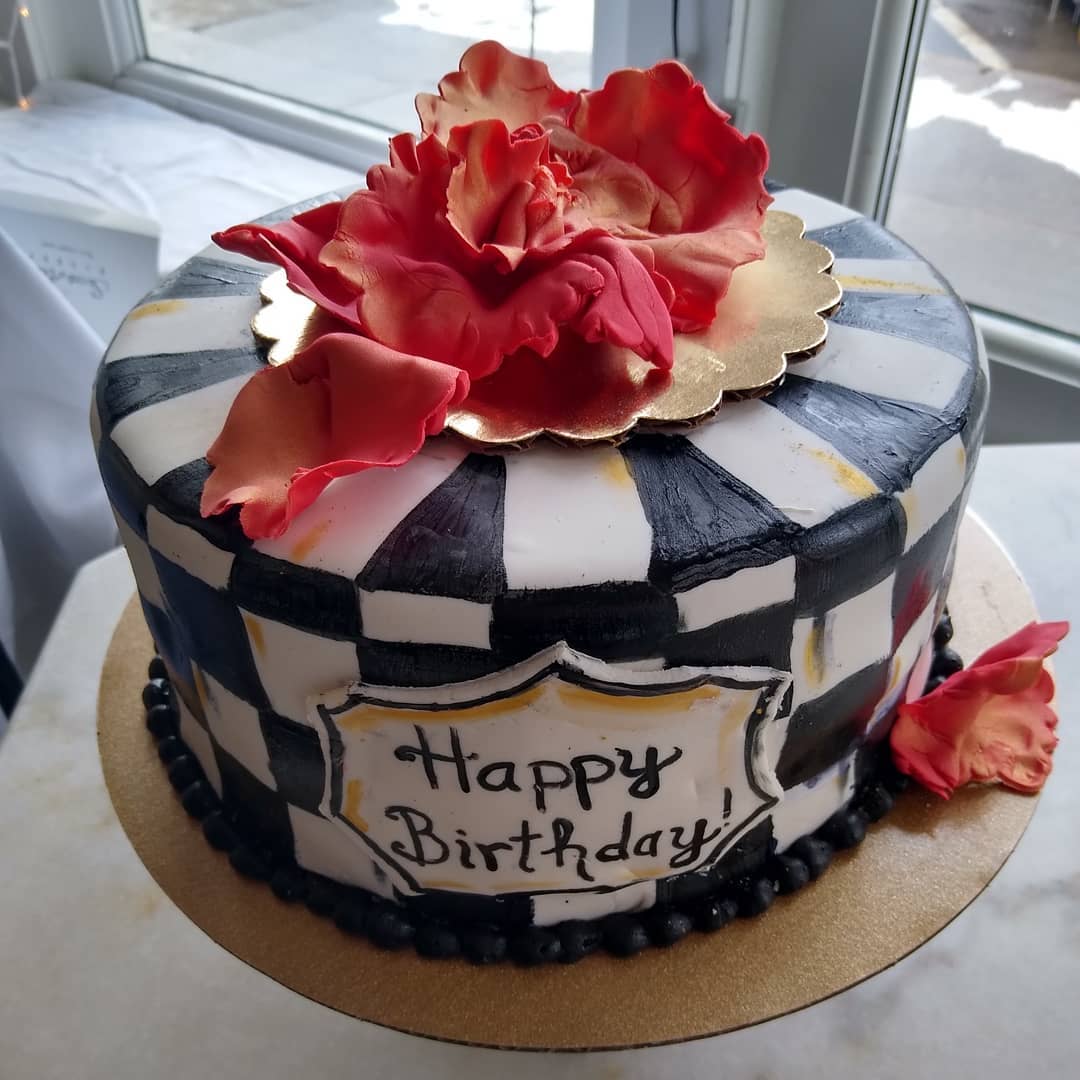 Farm to table cuisine sourced by local New York farmers, breweries, cideries, and wineries
Farm-fresh cuisine sourced by local New York farmers, breweries, cideries, and wineries is coming to the Whistling Farmer Pub at Woodlynn Hills Golf Course. Minutes from Letchworth State Park, the pub will offer classic American favorites with one-of-a-kind twists in true gastropub fashion. The re-imagined menu and dining experience is the brain-child of Farm to Table LLC, a partnership of three locals with a passion for sourcing their restaurant's offerings from the rich agricultural tradition of our area. Meat sourced from a farm down the road, local produce, beverages, and cheeses in addition to options for vegans and vegetarians take center stage. The Whistling Farmer Pub will open for lunch, dinner, and host special
events 7 and is open to the public.
Knapp Farms of Dansville, NY serves as one of the suppliers for signature dishes like braised short-rib, smash burgers, and steaks with a la carte toppings as well as beef on weck spring rolls and oxtail soup. Pub traditions like Wednesday wing night, Friday fish fry, and house made pastries and desserts will continue.
Executive Chef Colin Ferington brings an accessible and vibrant culinary twist to traditional pub fare that is inspired by his work as a chef at upscale steak-houses in Rochester and most recently, his time as
executive chef at a popular Buffalo micro- brewery and ale house.
What would an Englishman, a cowboy, and a history teacher have in common? They decided to take over management of a restaurant on the front step of Letchworth State Park. "We can't wait to open year-round with some proper farm-fare," says Richard Trayford, partner of Farm to Table LLC and management at the Whistling Farmer Pub. "We have a great young culinary team fresh from the Buffalo and Rochester
restaurant scene."
Restaurant Week Specials
6 oz. sirloin steak peppercorn crusted, topped with a strawberry goat cheese served with whipped red potatoes and balsamic brussels sprouts. Served with a peanut butter pie for dessert. $20.21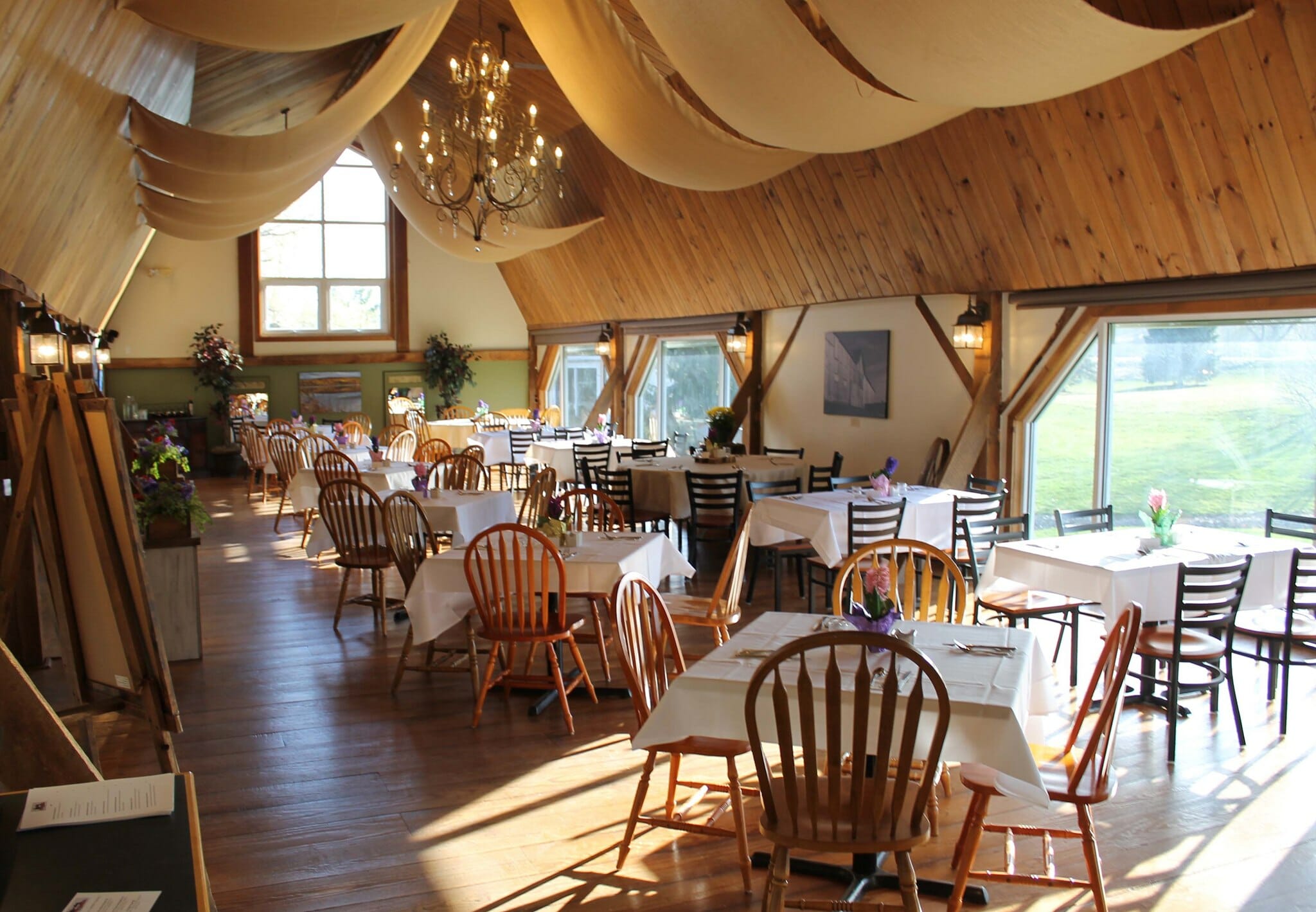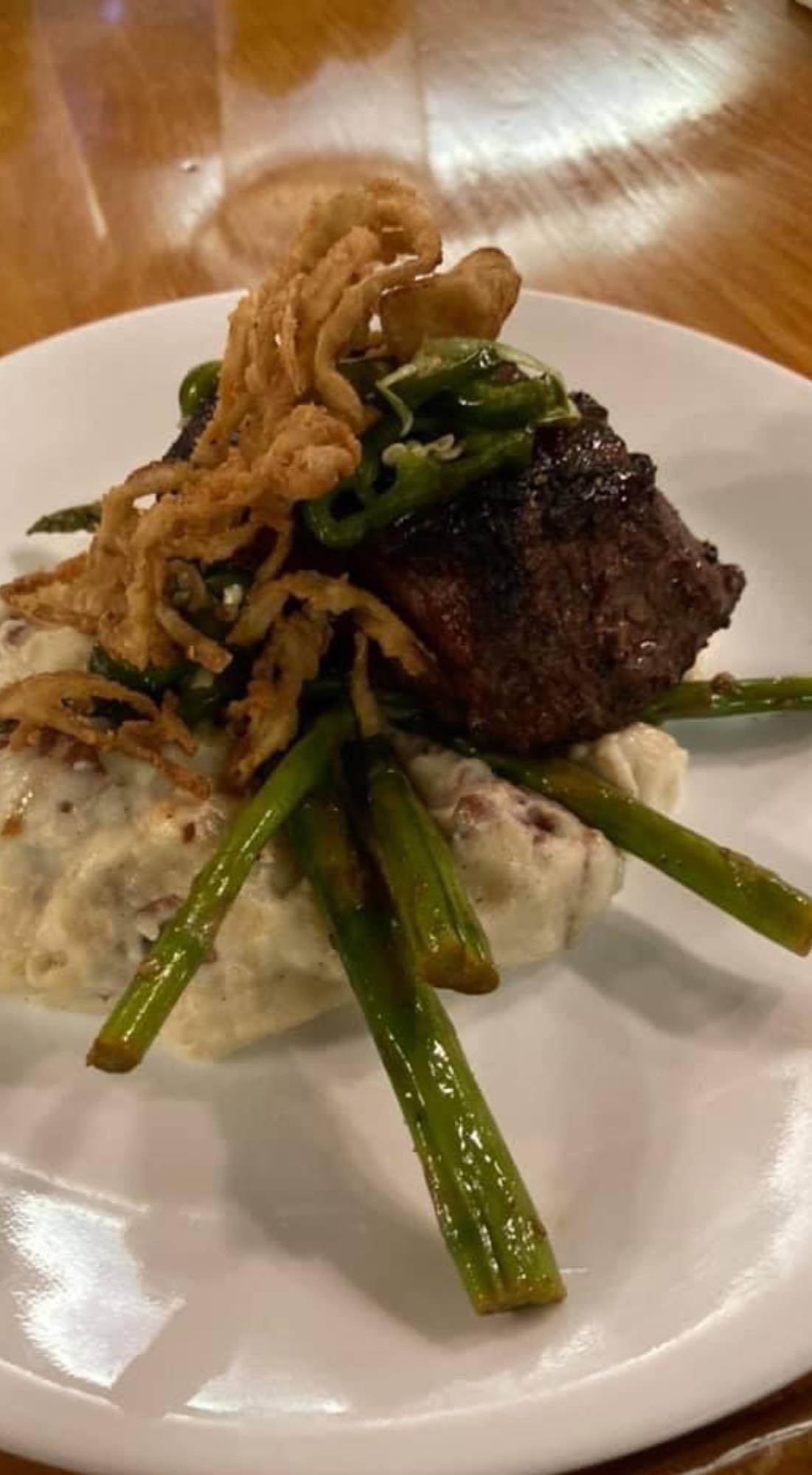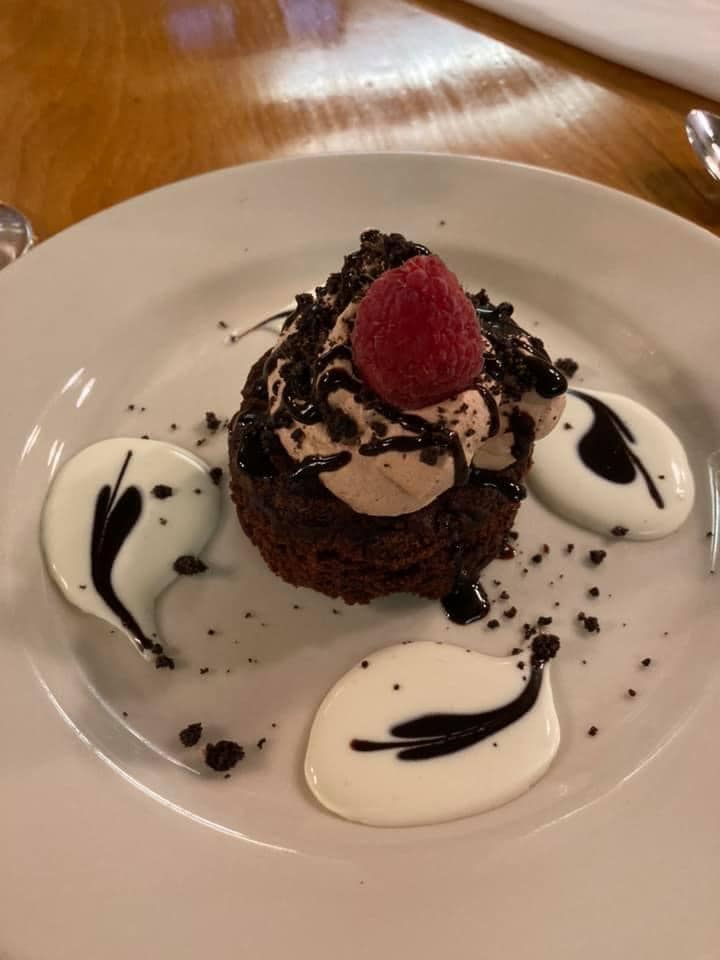 Longest continually run business on Genesee Street, Avon
The Avondale Pub is the longest continually run business on Genesee Street in Avon.  American pub fare, family friendly, and daily homemade specials.
Serving Craft beer, homemade dressings, sauces, soups, hard-pressed burgers, weekly lunch and dinner specials  ranging from  Fresh spring salads to Sesame crusted Tuna and Blackened Catfish.
Hours currently are:
Wed & Thurs. 11-5pm
Fridays 11-8pm
Outside seating available as weather permits  Hours will be extending as the weather improves! They suggest calling ahead for Friday dinner
Restaurant Week Specials
Order one of our Specialty Burgers and get an order of fries & a soft drink for free by showing the Restaurant Week ads  (must show prior to ordering on your phone)  Valid lunch Wed-Friday 11-2pm
Friday night dinner Shrimp Trio~ Coconut shrimp, Fried shrimp and Broiled shrimp served with seasoned rice & vegetables $15.95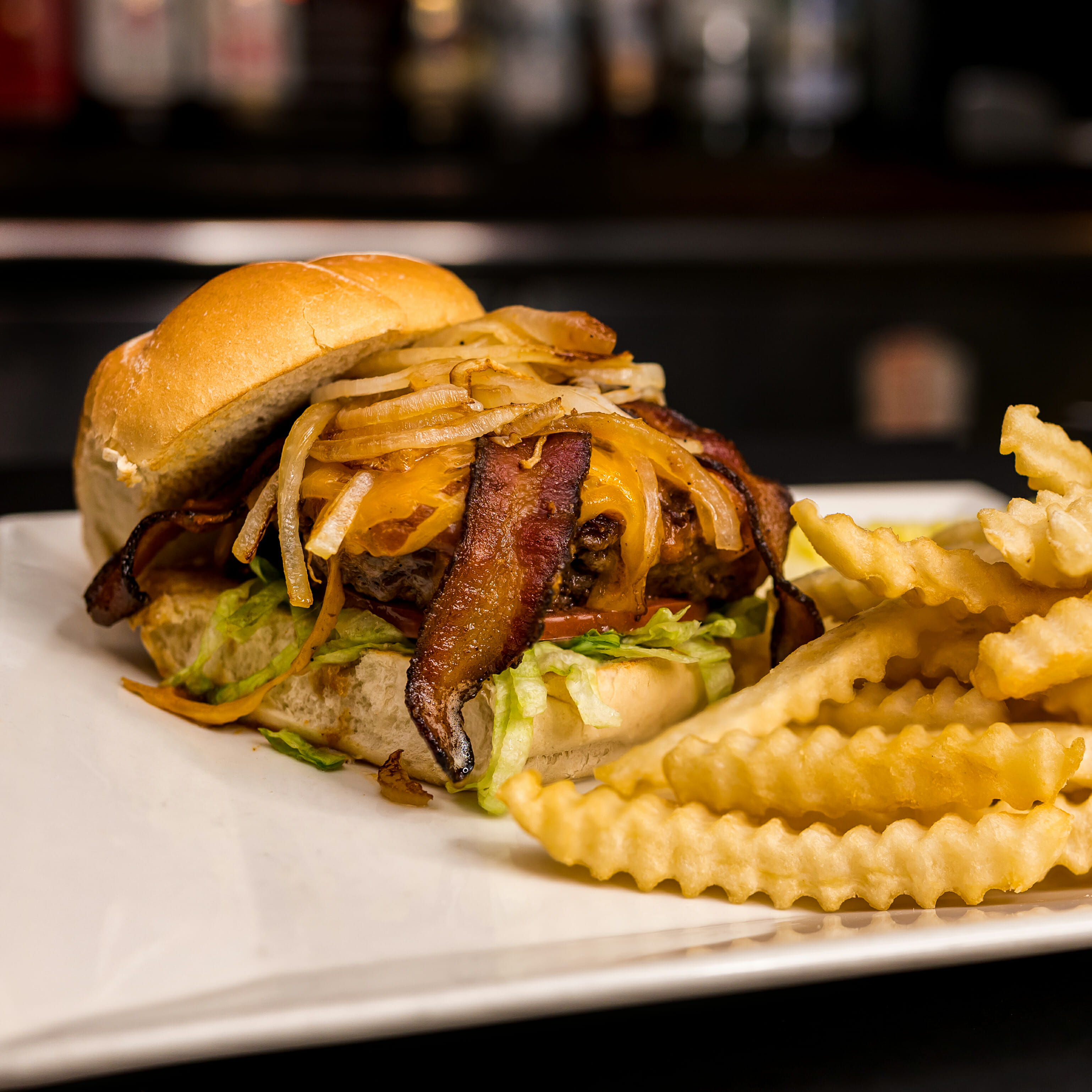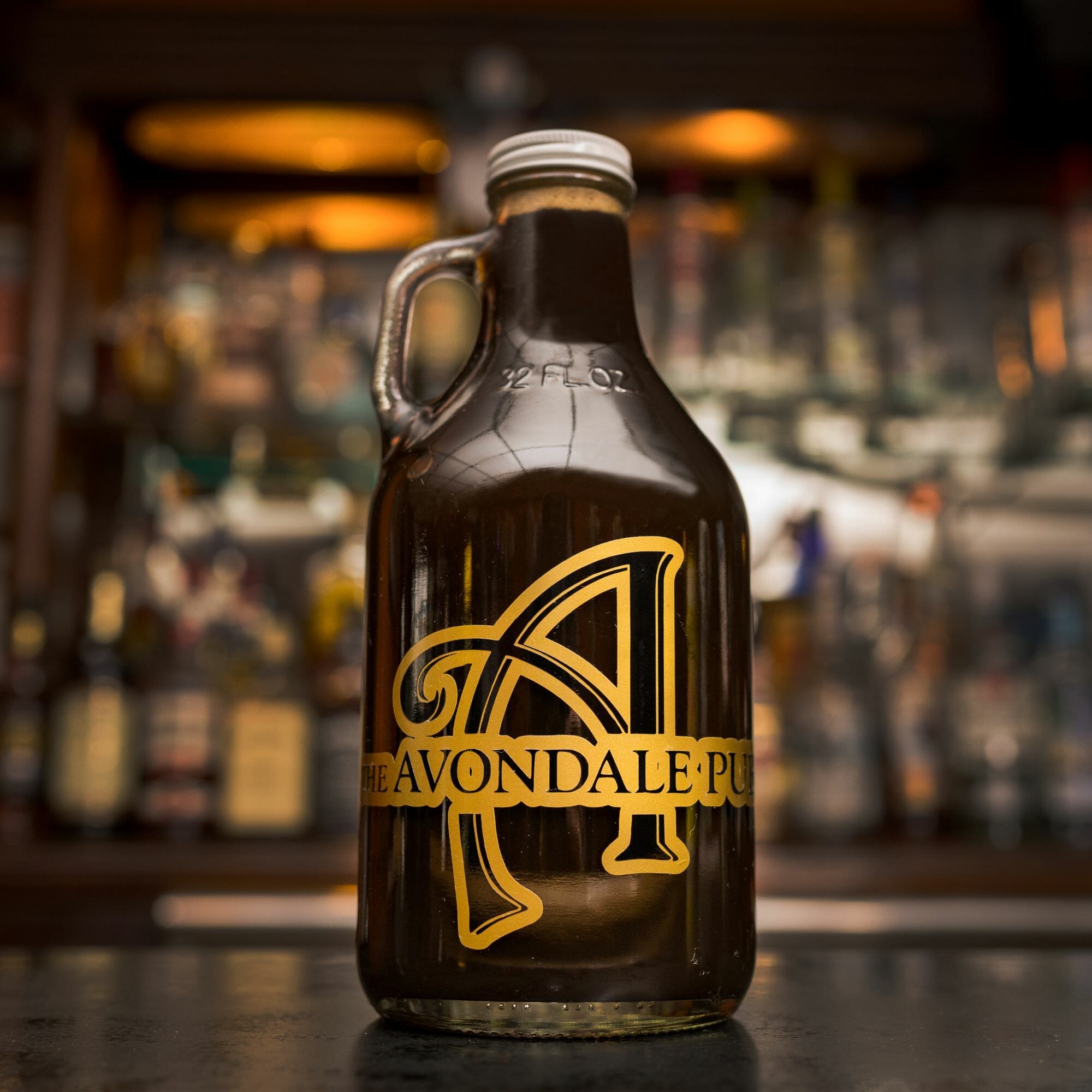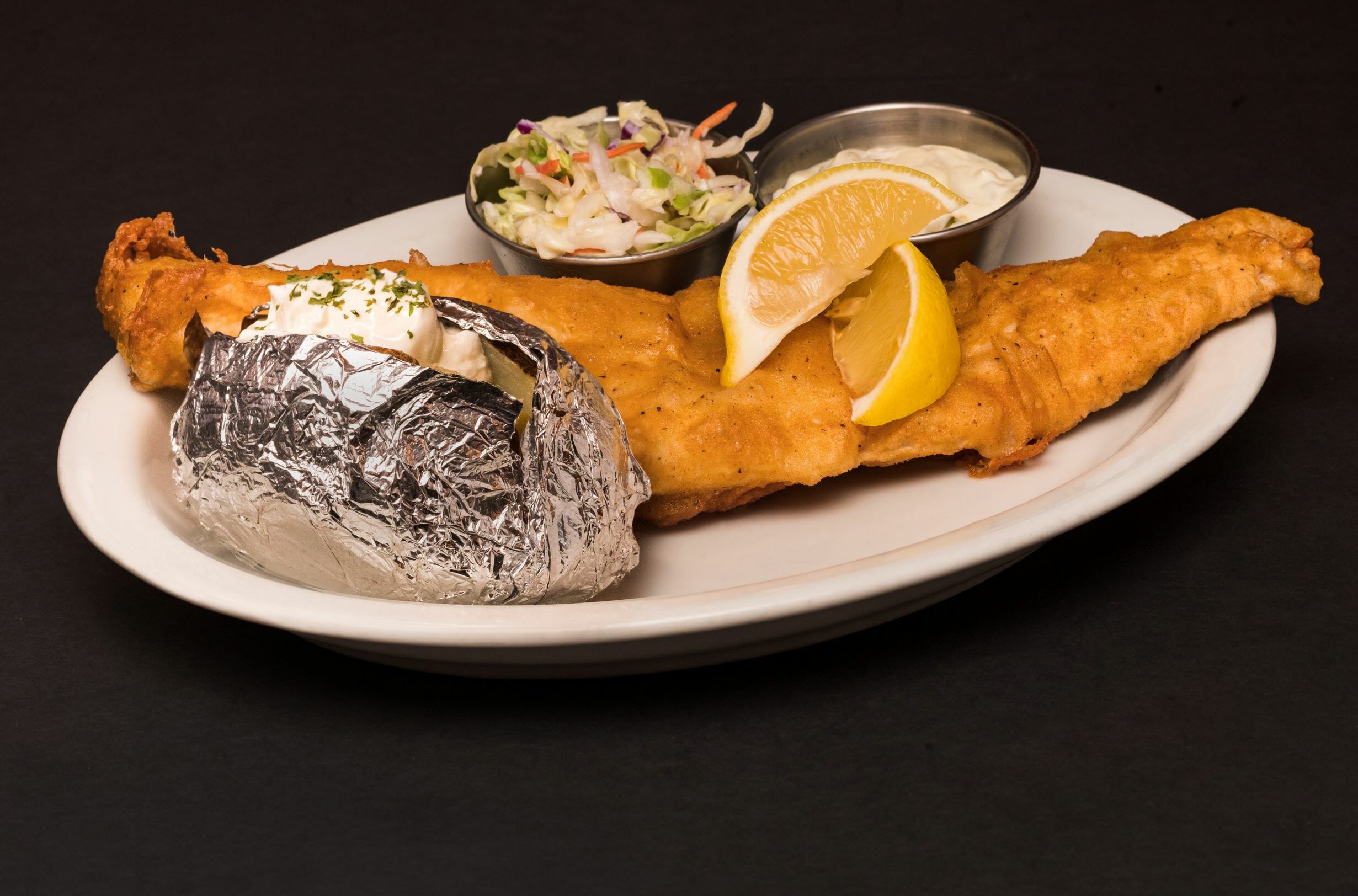 A Taste of the Tropics in the Heart of a small town
Boriken Restaurant is committed to serving you the best quality of food, a warm atmosphere and excellent customer service, plus impeccable cleanliness.  The restaurant where summer is around the whole year!
Rich with culture and heritage, the roots at The Borikén Restaurant run deep. Puerto Rico's customs, traditions and culture go back several hundred years in time. Its spectacular natural landscapes and its citizens leave all its tourists in love.
Puerto Rico is a territory whose various historical periods have blended to form the foundation of who Puerto Ricans are today.
​A central component of the culture and tradition is the food and flavors, which bring people from all backgrounds to the table to enjoy our culinary creations.
Thanks to the Africans for the method, the Spaniards for the ingredients and the Taino Indians for the elaboration, Puerto Rico has one of its most famous dishes built into the culture and identity of our land; the mofongo, which is Boriken's specialty.
Fresh, homemade, authentic Puerto Rican food. A taste of the tropics in the heart of small town.
Restaurant Week Specials
Two Chicken Mofongo for only $25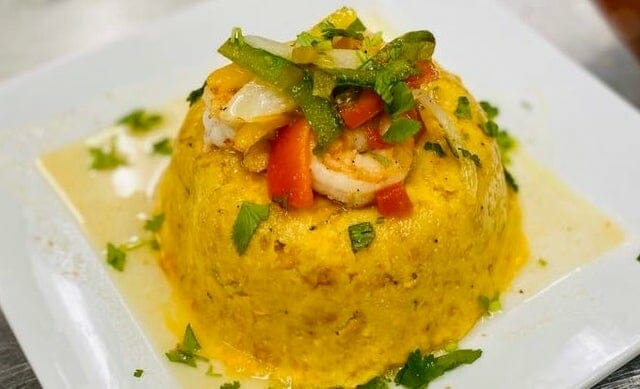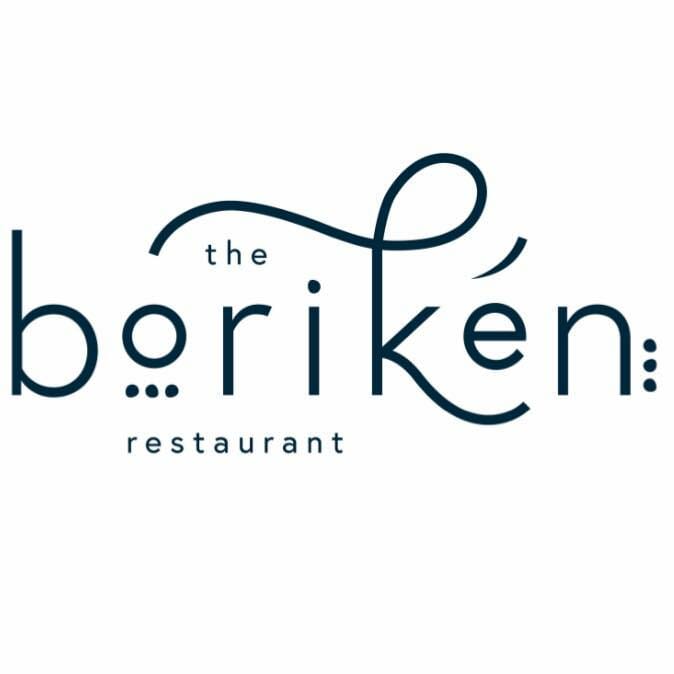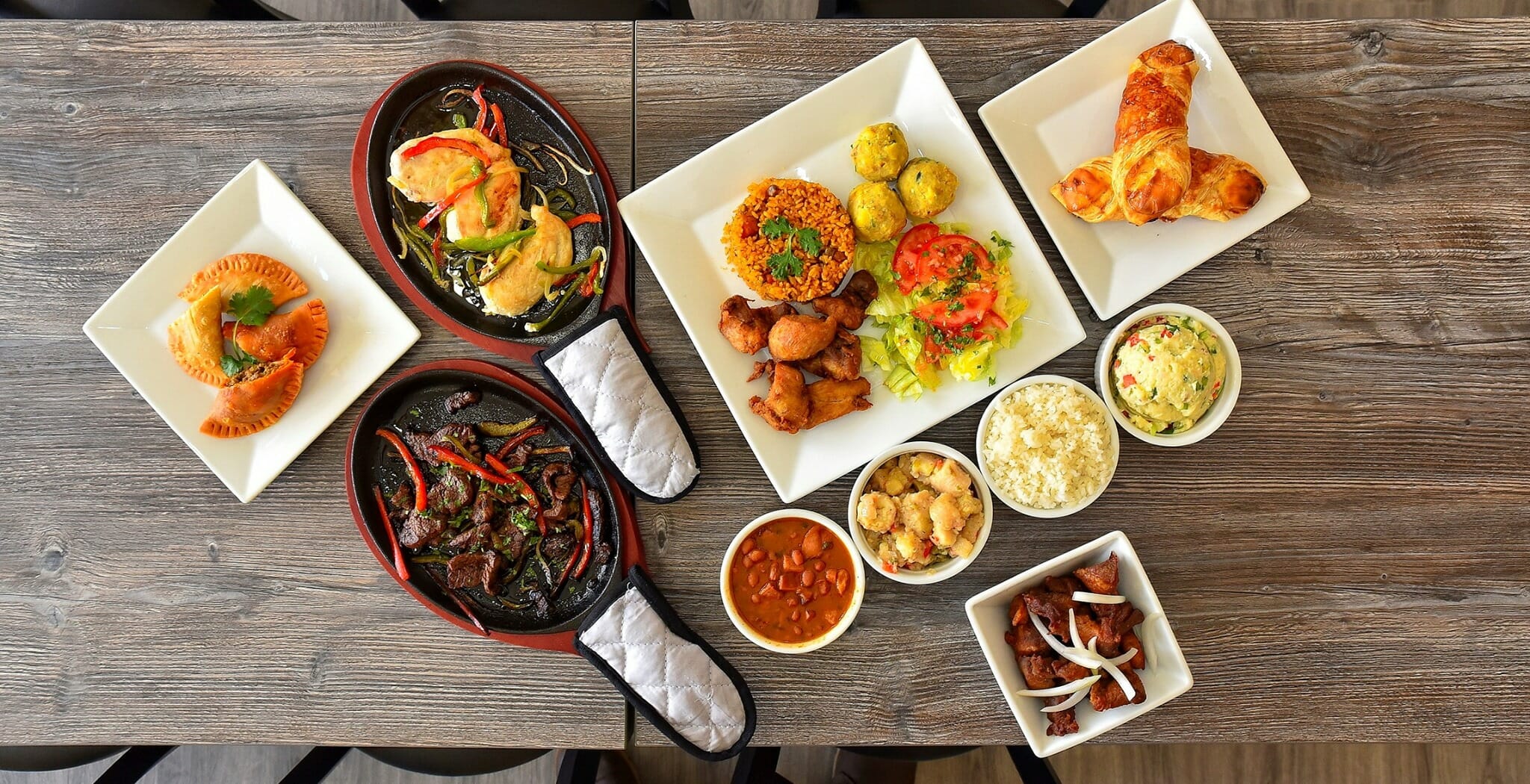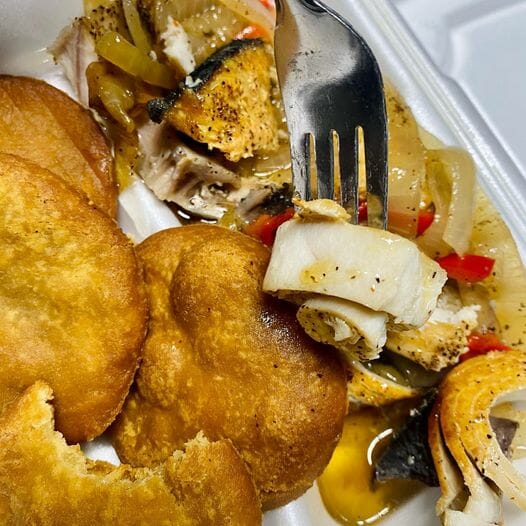 At the Crossroads of Western NY…at the Center of the Universe.
There has been an American Hotel on this site in Lima since about 1790. The first two were made of wood. The present day building was built in 1840. After two fires in the 1850's, it was rebuilt in 1861 by Mr. Mosley.
The hotel has been owned and operated by the Reynolds family since 1920. It is still operated as a hotel, the second floor rooms are available for rent. The Reynolds family has always resided on the third floor of the hotel.
The Restaurant is noted for its homemade soups- featuring unique favorites like cheeseburger chowder, thai peanut, vegetable beef, cauliflower cheddar, and New England clam chowder. Special tours of the famous Gentlemen's room will be available. The American Hotel the national register of historic places.
The Reynolds appreciate their many good customers who continue to enable them to enjoy the American Hotel.
Restaurant Week Specials
The American Hotel most popular soup Cheeseburger Chowder paired with a toasted pretzel roll ~ $5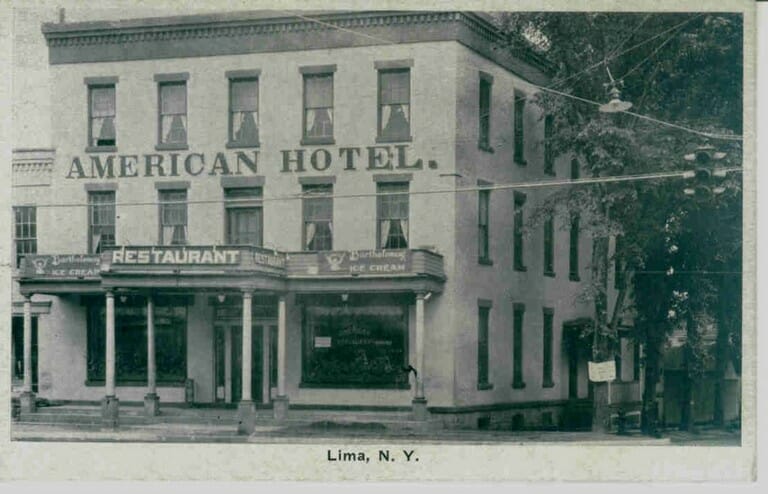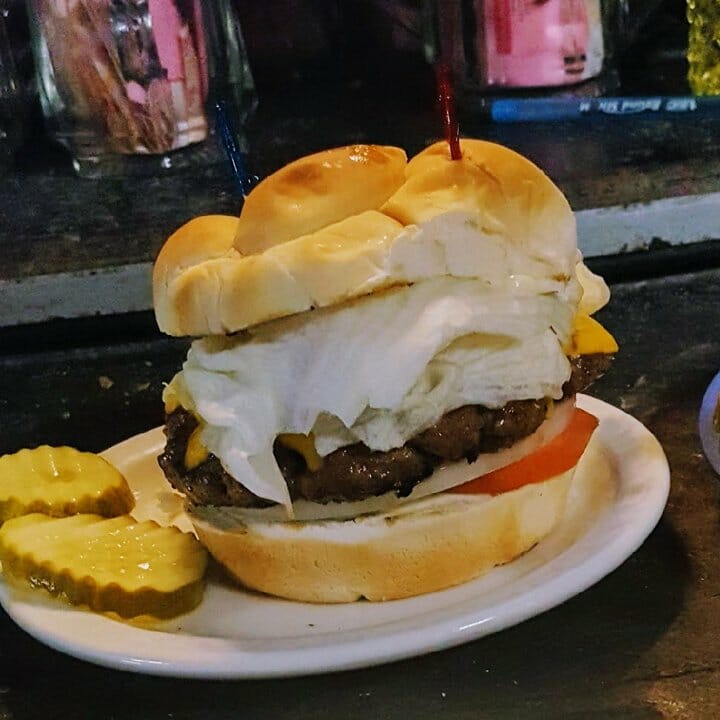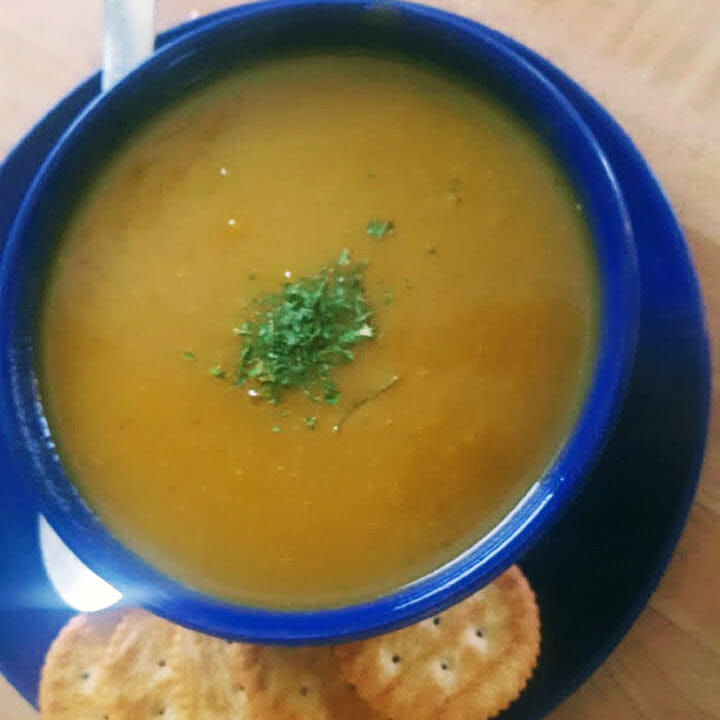 Wine Bar, Wood Fired Pizza, Tapas
European Inspired - Wood Fired
Caffe Tazza, is an elegant and charming wine bar, located on Main Street in the historic village of Dansville. They offer a full bar menu, brick oven pizza, and tapas dishes, along with a great variety of main courses.
They are open Wednesday through Friday 5:00-9:00 p.m. and Saturdays from 5:00-10:00 p.m.
Restaurant Week Specials
Scallop and Bacon Pizza
      Brick oven pizza based with olive oil and garlic, topped with asiago, fontina, provolone and parmesan cheese, spinach, scallops and bacon.
Mediterranean Greek Pizza
        Brick oven pizza based with olive oil and garlic topped with parmesan and feta cheese, Kalamata olives, roasted red peppers and artichokes
Fish Tacos
      Cod fish with a fresh and bright mango salsa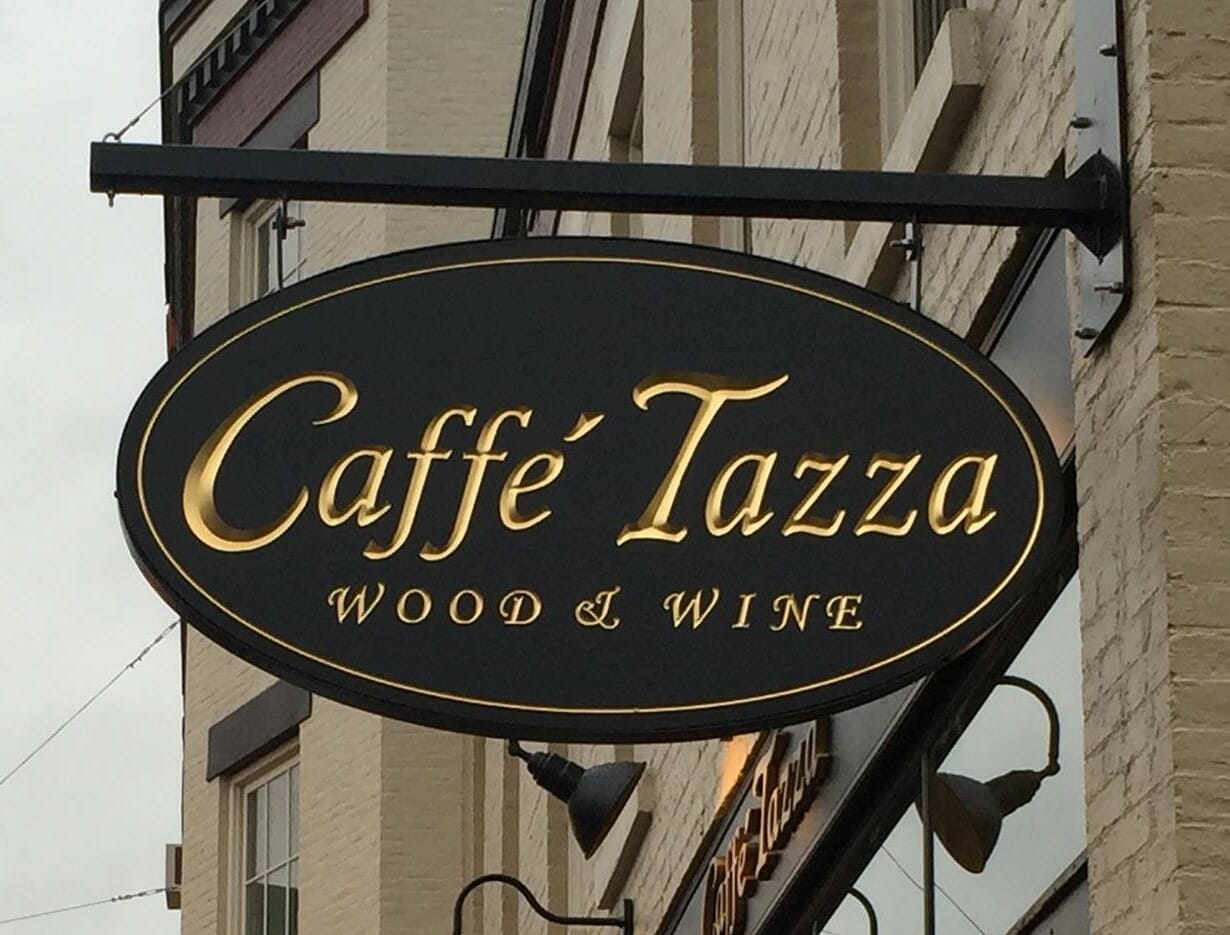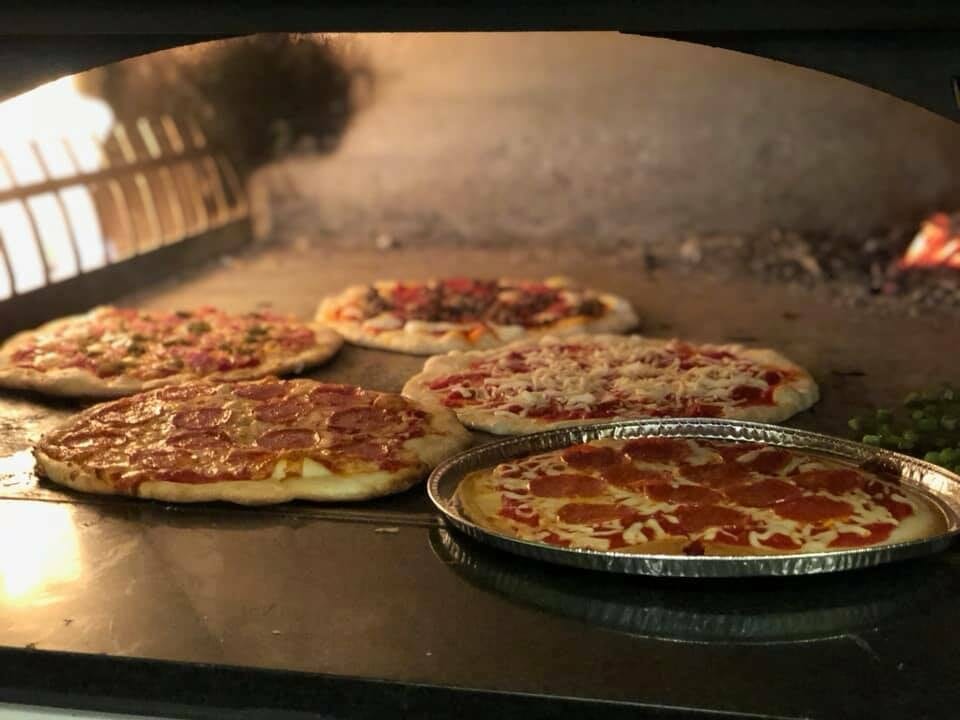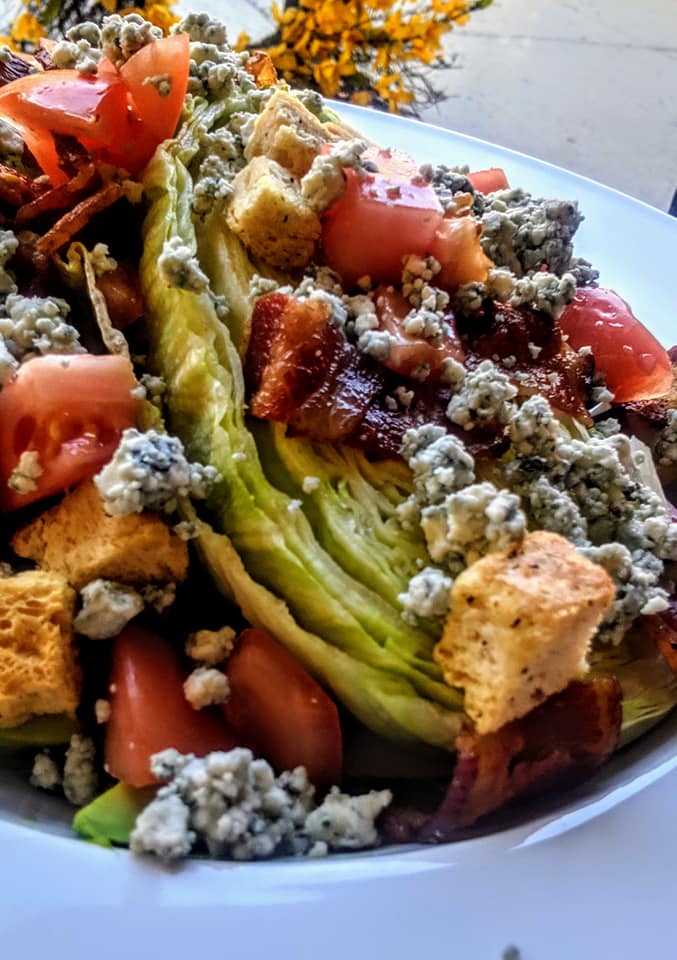 Casual Dining in an Elegant Atmosphere
Local historians maintain that if the history of the Genesee Valley had never been written, it could easily have been recreated from the reflective history of the Avon Inn.
Built circa 1840, this beautiful Greek revival structure was initially the residence of Jonathan H. Gerry, a successful grower of broom corn. After 1866, it was operated as a health center that was well known from Maine to Florida. Water from the sulfur springs was used to treat rheumatism, neuralgia, malaria and other conditions. Among many "firsts," the Avon Inn had the first central heating system in the Genesee Valley; the first elevator in upstate New York; and was the site of the first bank and post office of Livingston County.
The wealthy and the famous were often guests at the Avon Inn. Some of these well-known personages were George Eastman, Henry Ford, Thomas Edison, Harvey Firestone, Mrs. Franklin D. Roosevelt, General Jonathan M. Wainwright, Corregidor hero of World War II and Katharine Hepburn.
Beginning as early as 1883, the Avon Inn was featured in many newspapers and magazine articles, both locally and nationally.   In February 1979, the Avon Inn was extensively damaged by a fire. The fire destroyed the 3rd floor, which was added on in the earlier years as a health resort. The Inn was restored after two years of extensive renovations by then owner Frank Csapo. The property was then sold to Linda Moran who successfully operated the Inn for 34 years until her retirement in 2016.
Which brings us to present day. The Inn is again being renovated (2017) and reopened its doors in 2018 under new ownership. The Inn features a newly designed ballroom to host special events, corporate retreats and weddings of up to 200 guests. Fourteen boutique style hotel rooms are also available. Both guests of the hotel and the local community will be able to enjoy casual dining in the bar/tavern area as well as the expansive wrap-around porch. Our restaurant is open for dinner service Thursdays 4pm-8pm, Friday 4pm-9pm and Saturday 4pm-9pm.
Restaurant Week Specials
Chef's Dinner Special - Combination dinner which lets you try some of our favorites Pasta Rosa (Cavatappi with olives, roasted, red peppers, green onions, spinach and feta cheese simmered in an Alfredo Sauce), Chicken Parmigiana and a 6 oz USDA Sirloin grilled to order  OR  soup or salad, 6oz Sirloin , Mashed potato casserole and vegetable  $19.50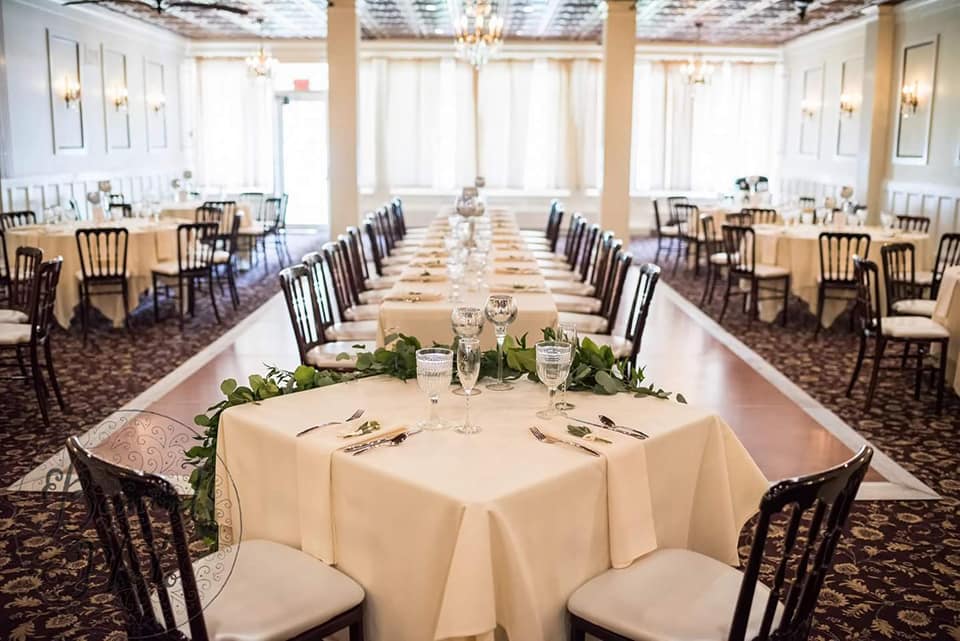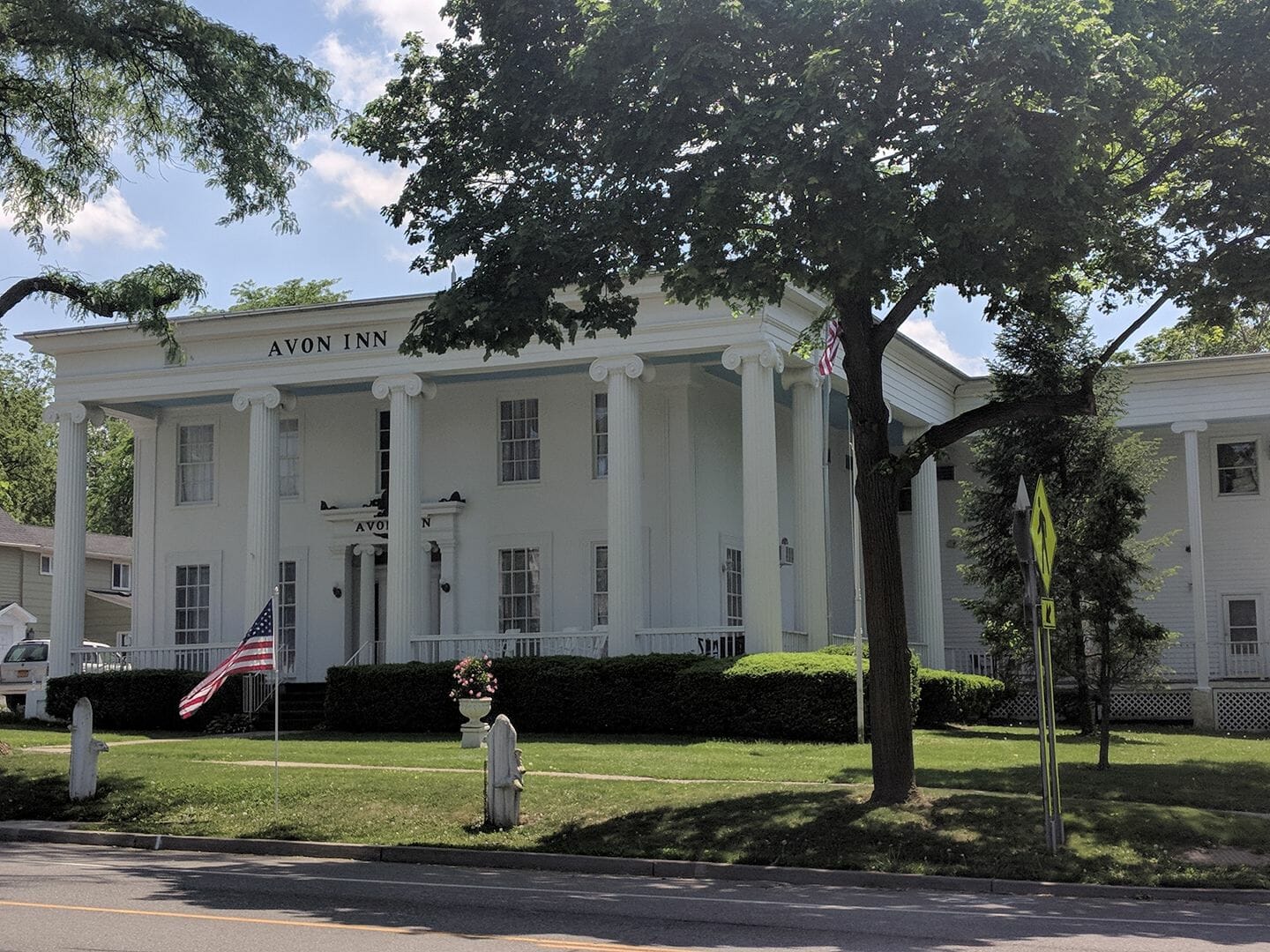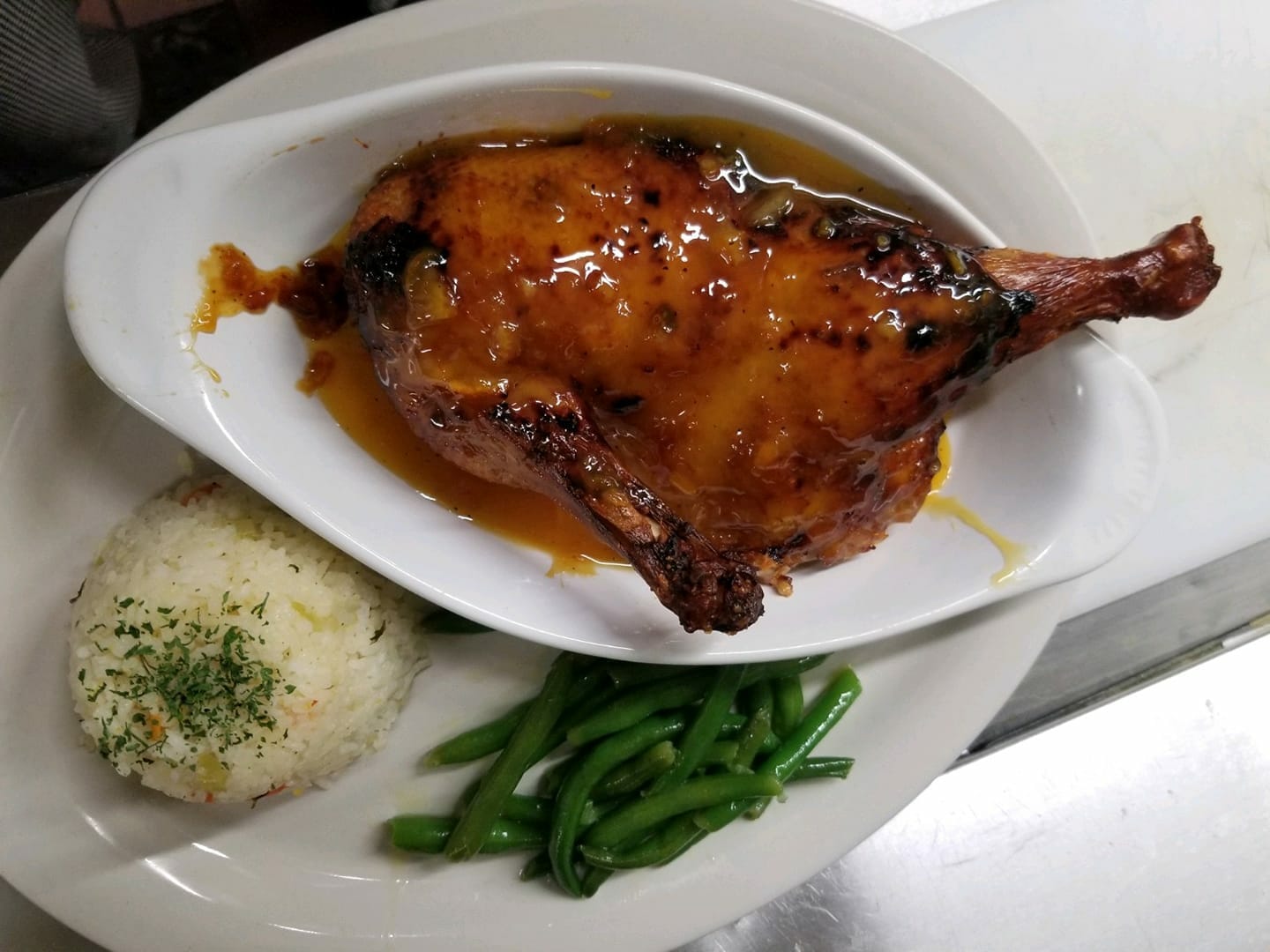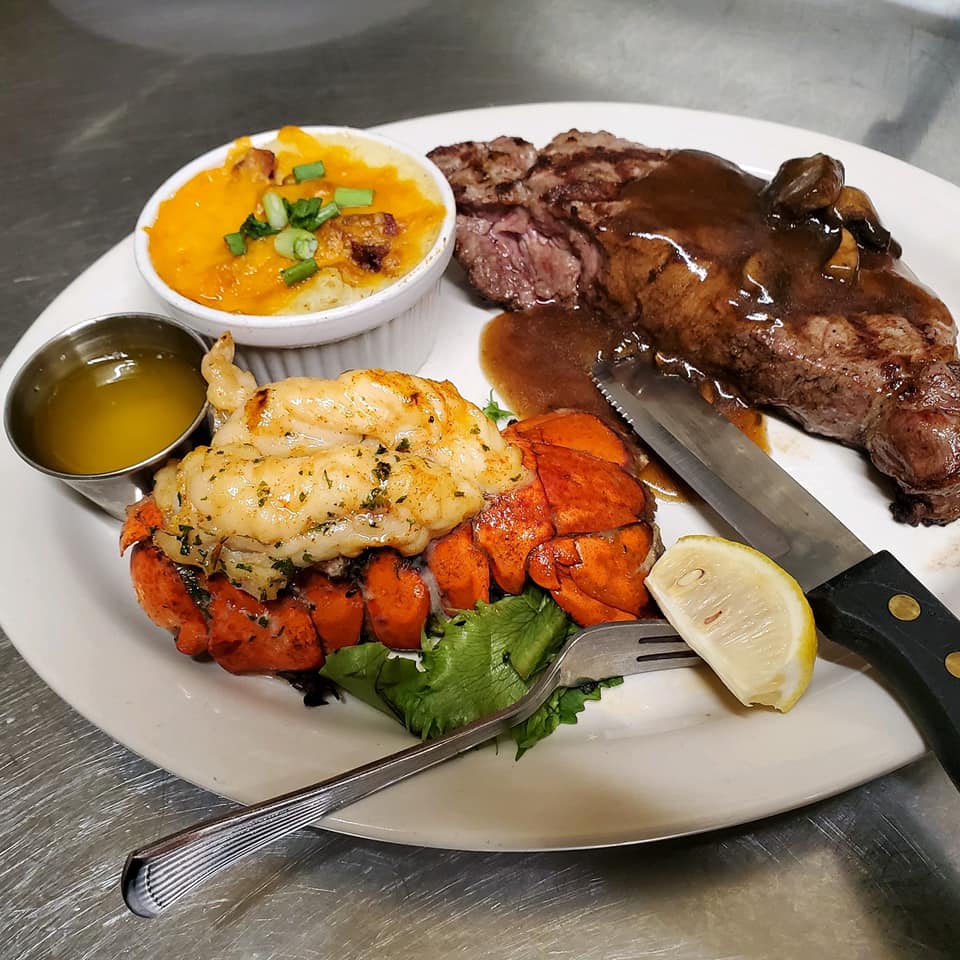 Coffee, Tea & Community
Cricket's Coffee is your all-day brunch destination, where people can come together and enjoy great coffee, teas, wine, food and community.
Cricket's Coffee offers delicious coffee drinks, loose leaf tea, smoothies, bubble tea, bagels, breakfast sandwiches, grilled sandwiches and more. Visit any day of the week for Breakfast, Brunch, Lunch or just a light refreshment.
A small college town coffee shop, we hope to make everyone feel at home whether you're a local resident, student or just passing through. With coffee, tea, bubble tea and food, there's something for everyone
Restaurant Week Specials
Morning Treat -  12 Oz Latte and a Homemade Scone or Muffin for $5.

Tea for 2 - A  generous selection of afternoon tea delights including mini quiche, scones, pastries and cakes.Served with a choice of 2 beverages (Hot/Iced Coffee or Tea or Lemonade) $16
Cricket's Picnic - Includes:
Choice of Sandwich with chips (Turkey, Bacon, and Avocado on Whole Wheat with Herbed Mayo or Caprese Sandwich on Ciabatta with Pesto Mayo), Fruit or Pasta Salad, Espresso Brownie and a Bottled Water, Lemonade, Iced Tea or Coffee.  $14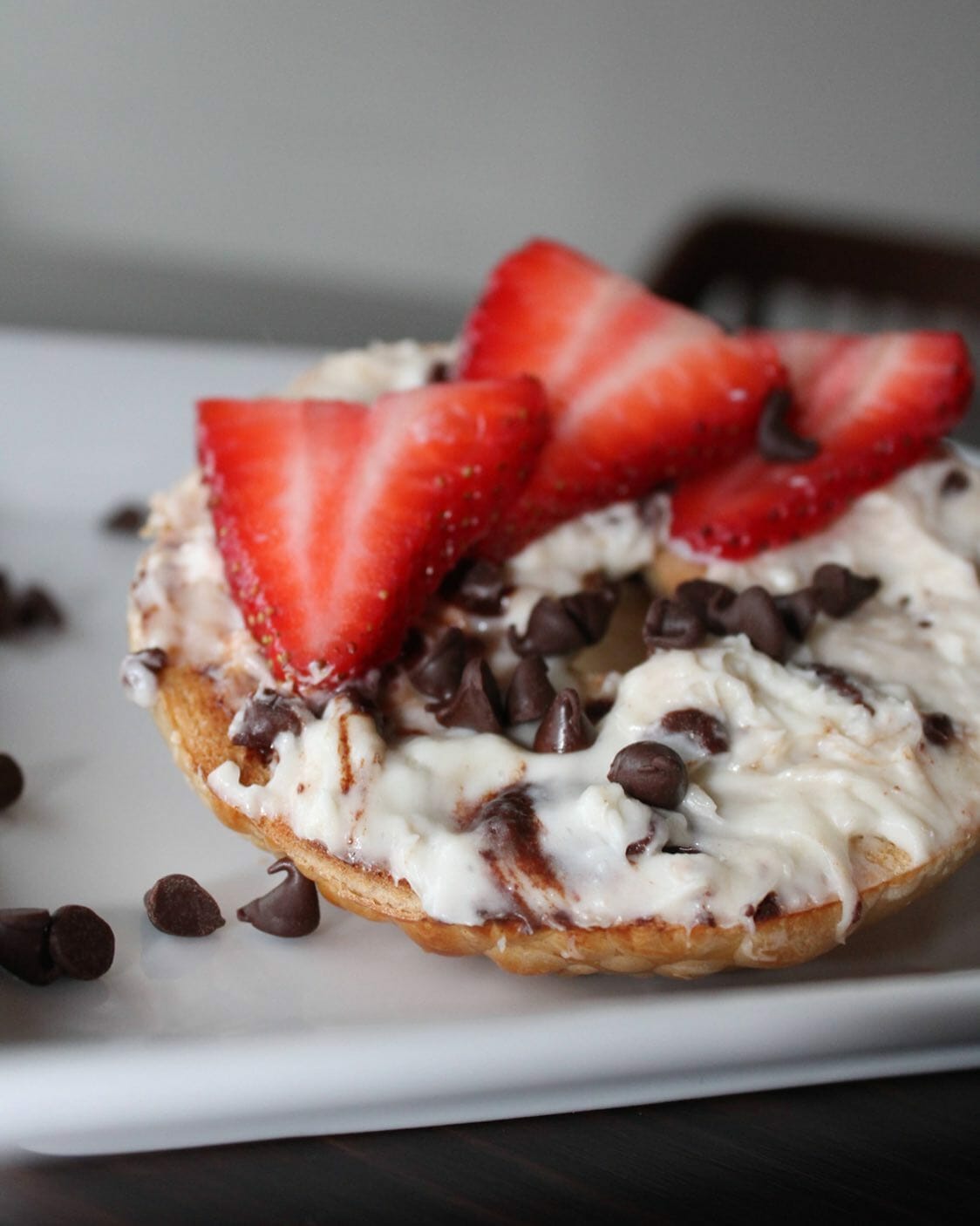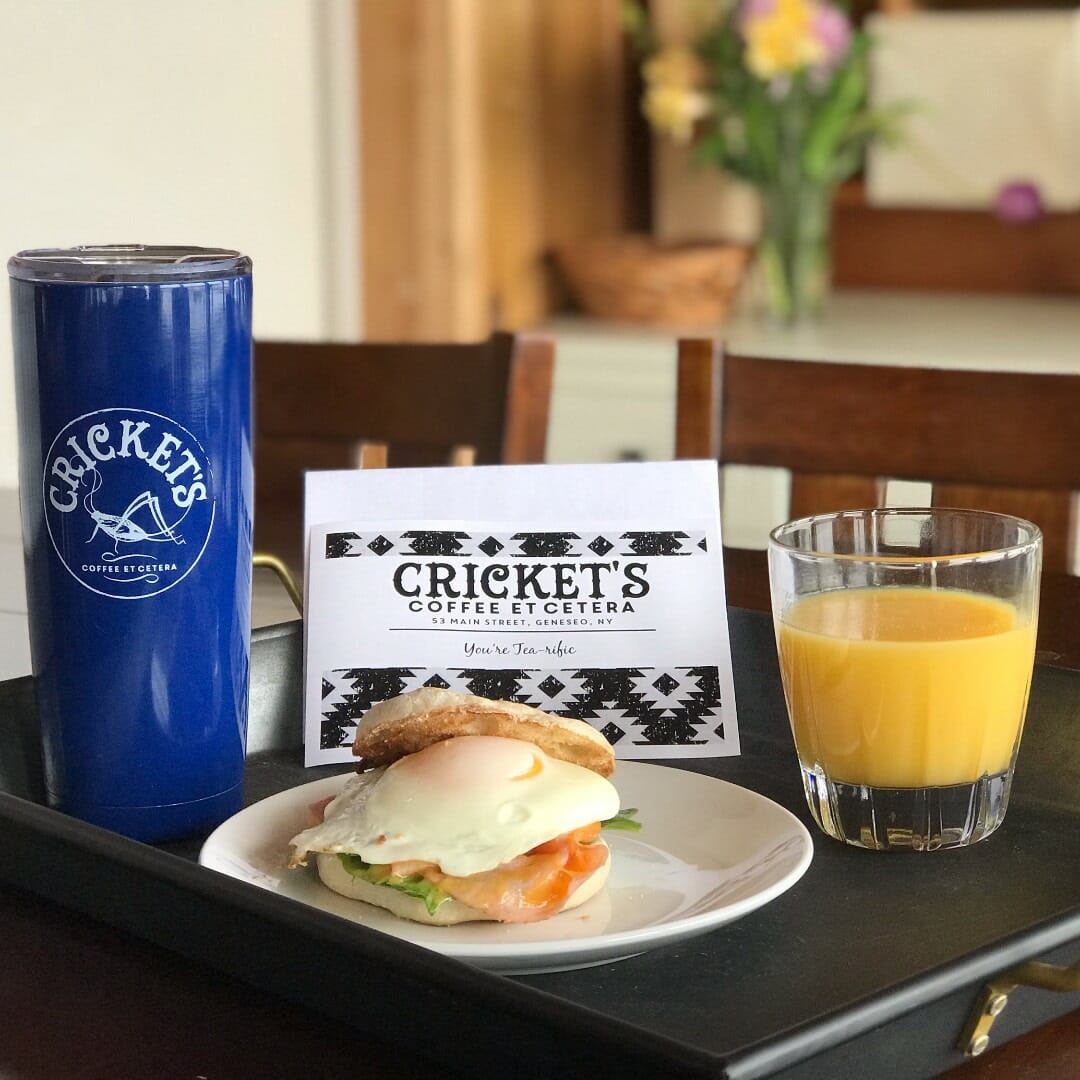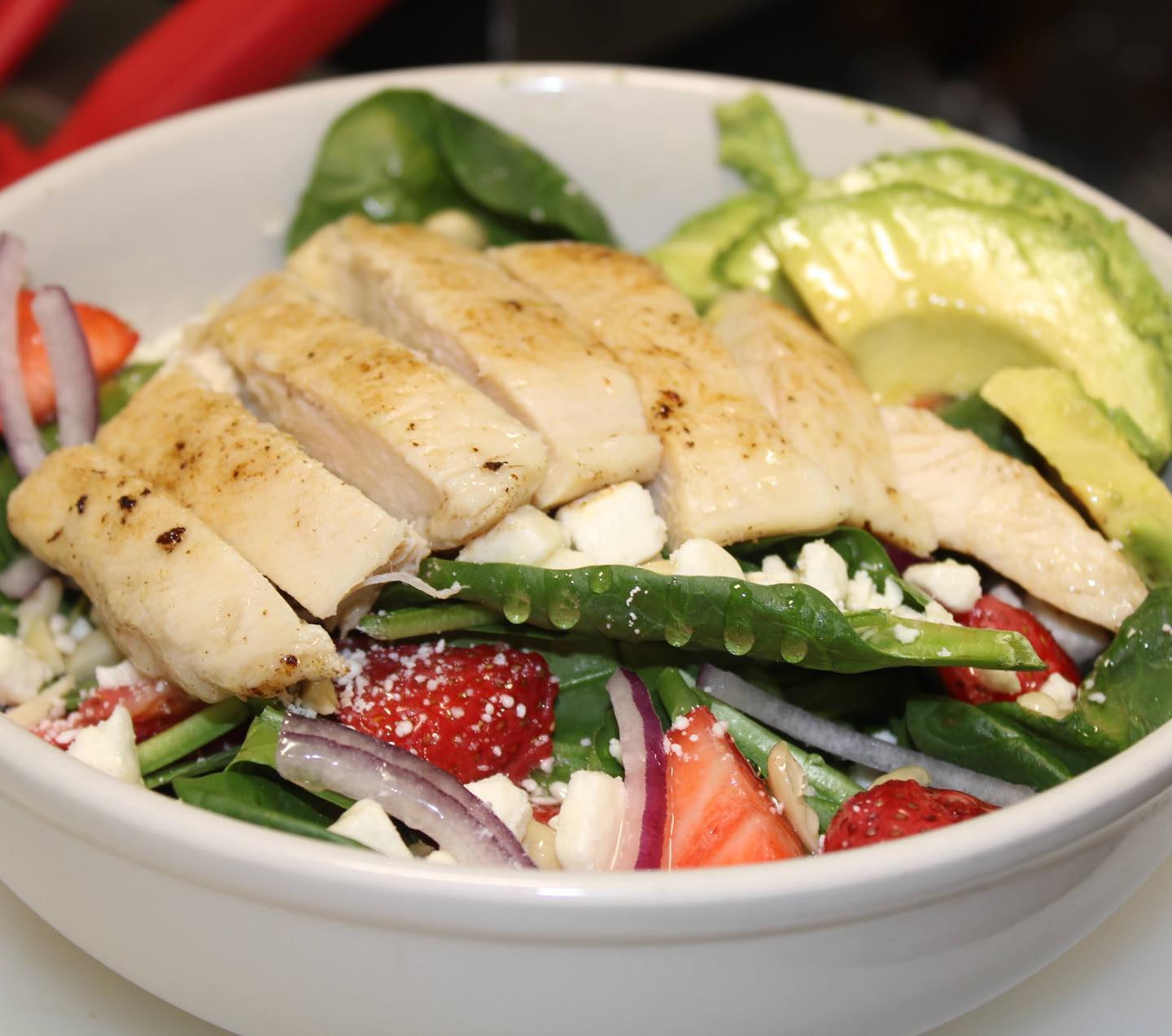 Tony's Recipes...Your Favorites
Tony's is a small town, locally owned pizzeria and they pride themselves on great quality and the best service.
They offer many pizza options, including slices and stromboli, chicken wings and other fryer items, subs, wraps, salads and soups, and even a kids' menu. There is something for everyone and every taste.
Tony's dough is made fresh daily. Enjoy Tony's red sauce, his recipe, made right at the pizzeria ~ never from a jar or can! Try their garlic white with an olive oil base. They also carry a gluten free crust. Every soup is made by Tony personally ~ varieties change throughout the year. Even their meatballs are made in-house to Tony's specs!
They offer beer and wine, including local favs from Battle Street Brewery and Deer Run Winery.
Call ahead (always preferable 585.335.8984) or stop in at their shop in the village's historic business district. There's a menu in their window, too. Tony's is currently open for take out only.
Find them at 140 Main Street in Dansville They can't wait to serve you.
Restaurant Week Special
$3 off any large specialty pizza not otherwise discounted; limit one per customer. Must use code EATINLIVINGSTON or show restaurant week map at purchase to receive discount.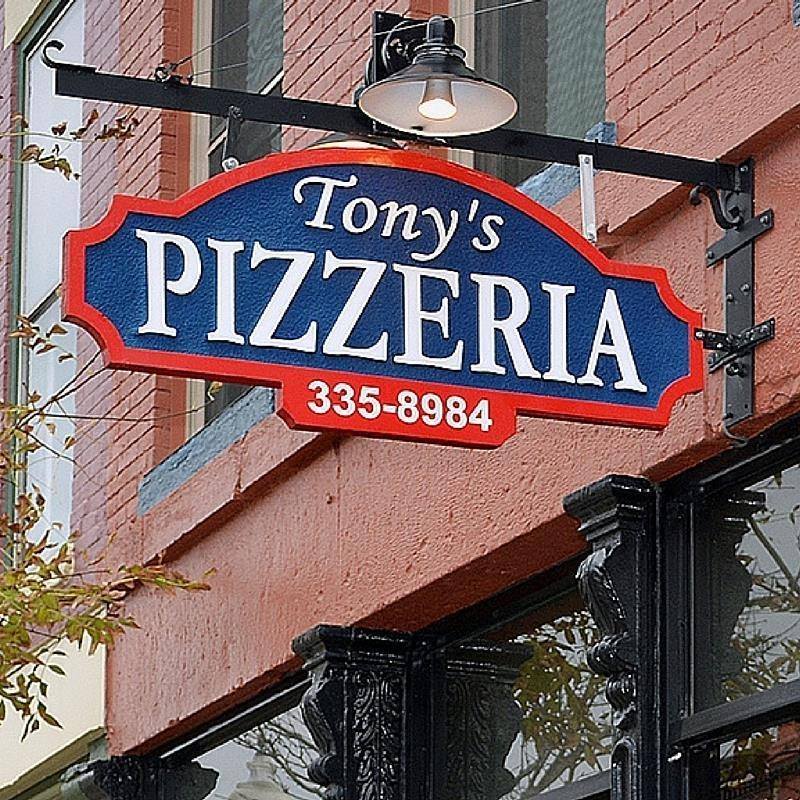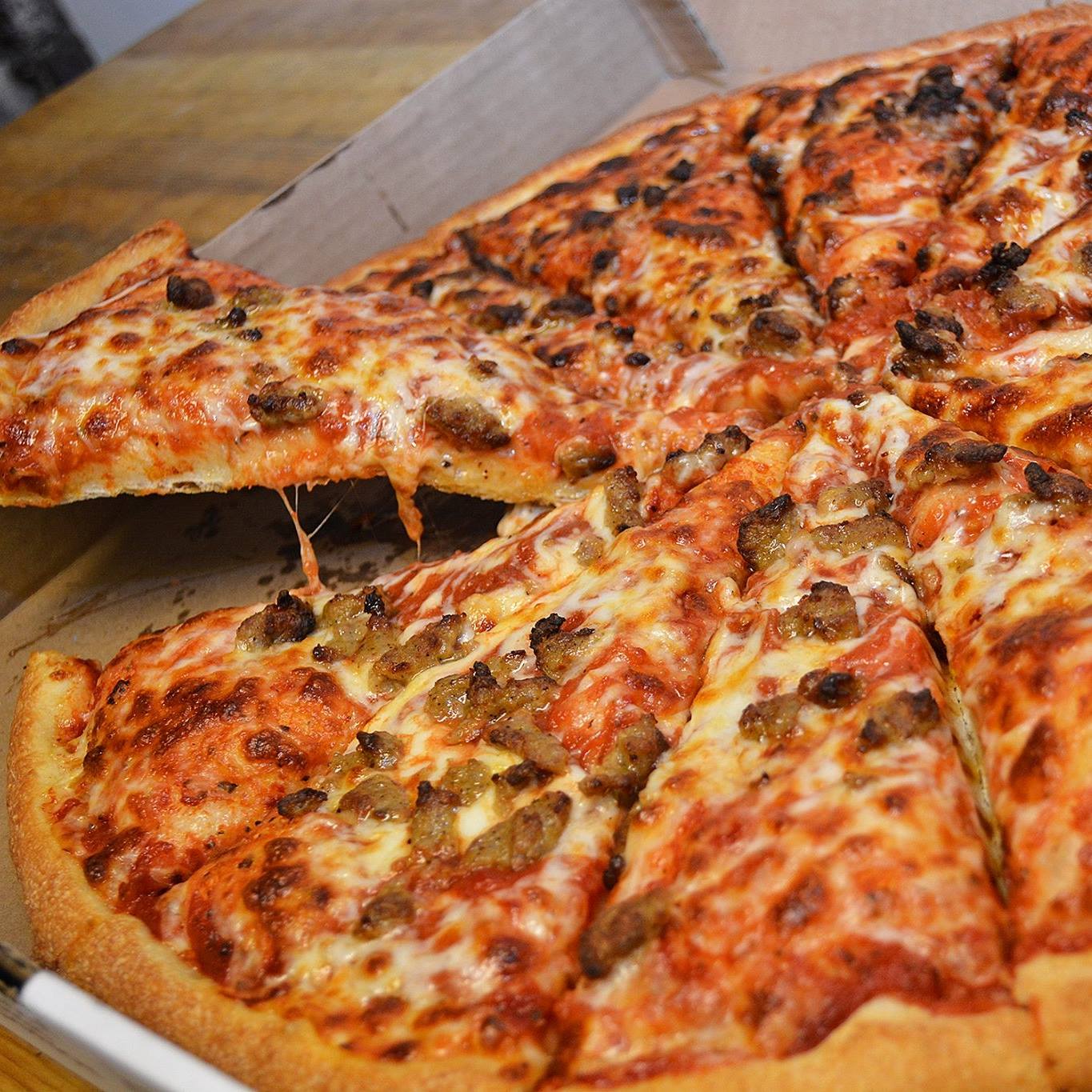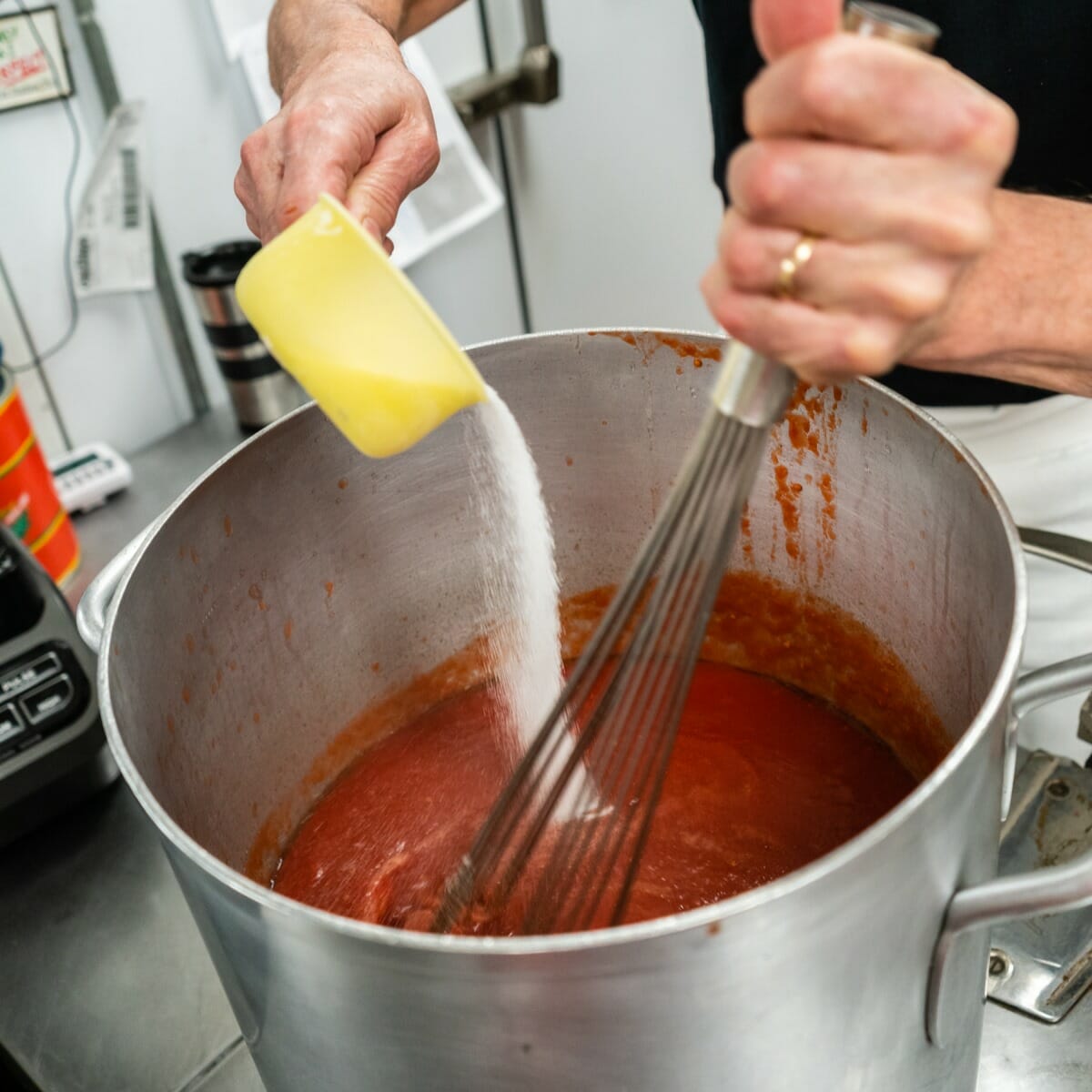 Historic Dining in a Contemporary Setting
American Style Comfort Foods cooked up to order. Offering fine foods, pub menu, full bar and occasional entertainment. You won't find many places that have a tradition of hospitality as long and colorful as the Livonia Inn.
From its origins as the "Commercial House" during the post-Civil War era - when Livonia was a booming center for agriculture, rail transportation, salt mining, small manufacturing, and recreation - to its present operation as a restaurant and lounge, the Livonia Inn has been welcoming guests for over 100 years.
The Livonia Inn is the only one of four original area hotels still open to the public. The Baldwin House burned down in 1895 and the Gambee Hotel in 1951. The earliest of the four, the Cottage Hotel, built in 1855, still survives as the Cottage Hotel Apartments.
For years the Inn's spacious front porch was a popular place for townspeople, politicians and visitors to exchange opinions and gossip. A place where baseball teams, veterans, and carnival groups posed for photos and posterity. And during Prohibition, the Inn's bar changed from a saloon to an ice cream parlor.
Several proprietors have extended hospitality over the years, but it was perhaps "Ellie" Bolles who was most widely known and loved. He was the official "meeter and greeter" of visitors strolling along Livonia's Commercial Street, an active organizer of plays and musicals, and, in his trademark derby hat, the administrator of local horse and household auctions during the turn of the century.
The Livonia Inn is pleased to share some of their colorful past with you...and hope you'll continue to be their guests as the Livonia Inn begins its next 100 years of fine food and hospitality.
Restaurant Week Specials
Authentic New Orleans specials.
Boudin balls – ground pork and rice, fried and served with pepper jelly and chow chow - $8.
Shrimp Creole – house made polenta with smoked gouda, large shrimp with creole seasoning
and fresh herbs $16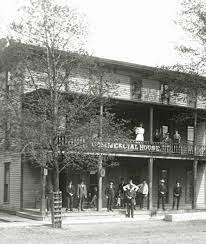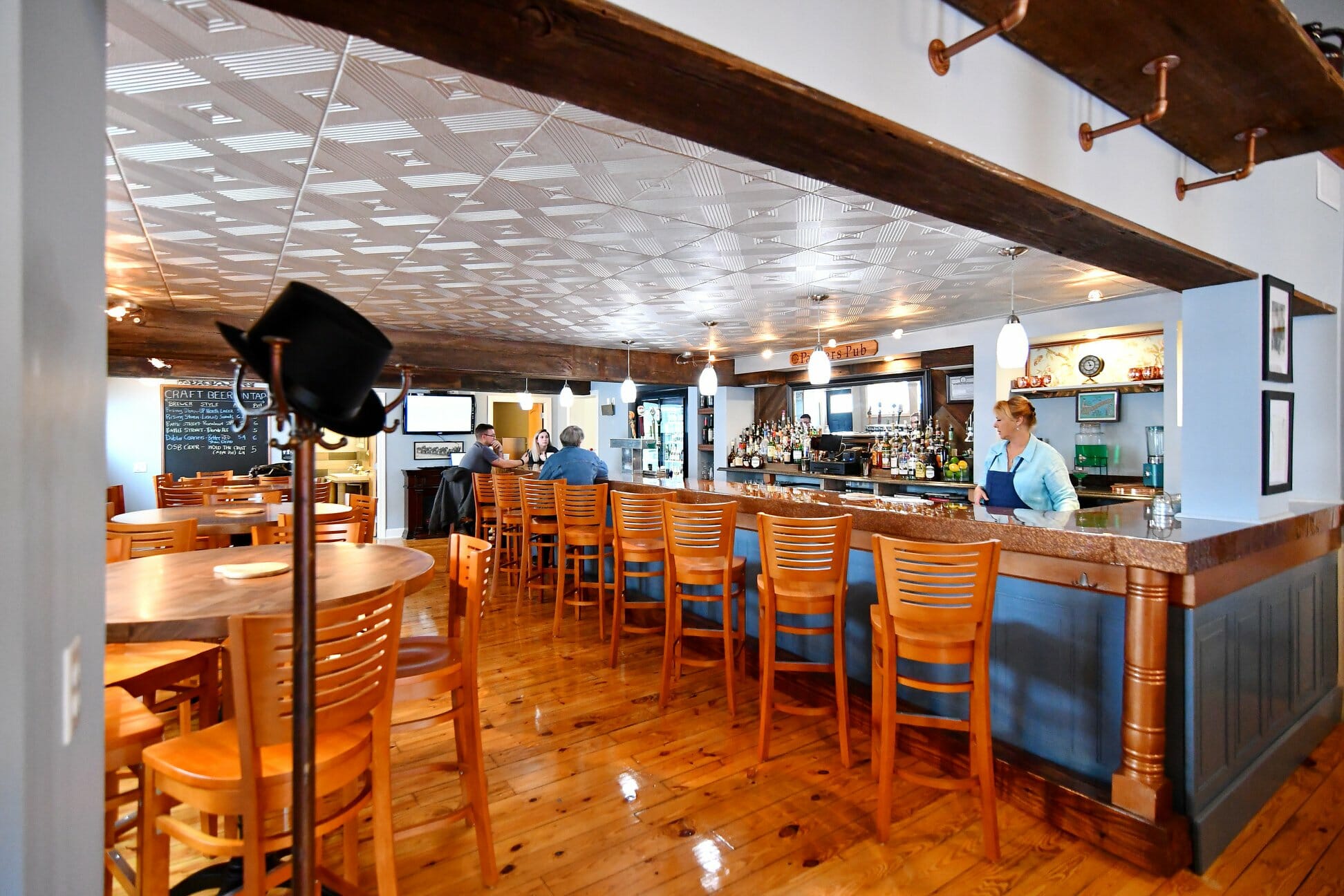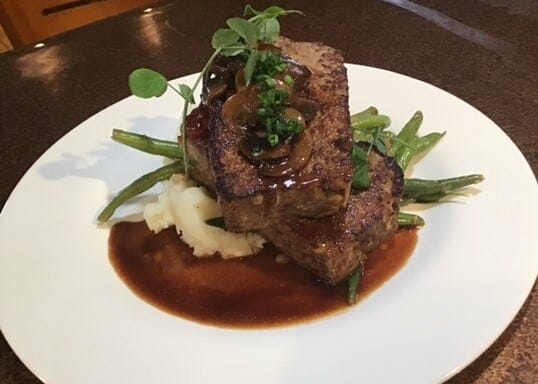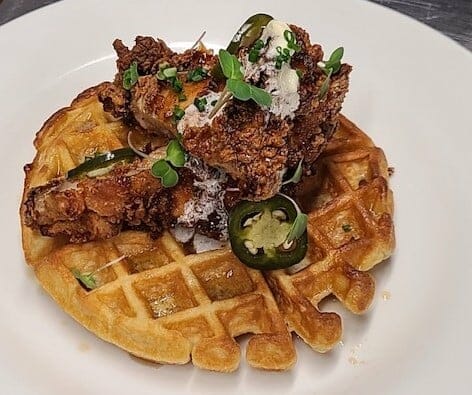 Coming up...Caledonia Village Inn & 3 Legged Pig